Awards
BTS Wins 7 Trophies At Fact Music Awards 2022, Including First Solo Award By Jin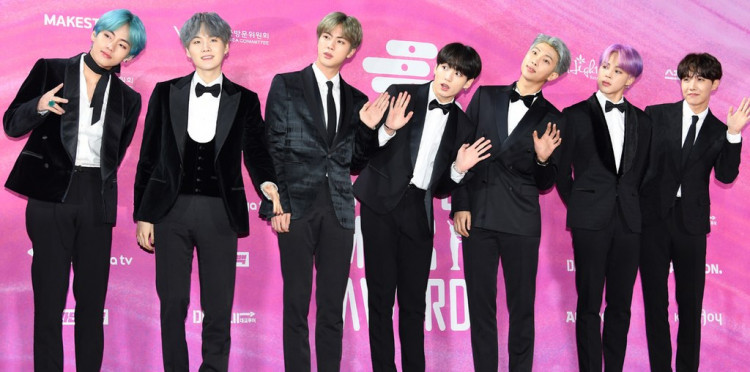 Mega K-pop band BTS took home seven trophies at this year's Fact Music Awards. The South Korean group won the Grand Prize (Daesang), Artist of the Year (Bonsang), IdolPlus Popularity Award, Most Voted Artists, FanNStar Choice Award, Global FanNStar Award, and an individual win by Jin, namely the FanNStar Individual Choice Award.
After receiving one of the awards, group maknae Jungkook said that the band will work hard to be their fans' forever artist and that BTS is not done yet. However, the emcee of the show interrupted Jungkook midway, the video clip of the same has been going viral. The much-loved megastar then told the emcee that he was not done and the emcee apologised and asked him to continue.
Band leader RM gave a moving speech saying that very soon many things will be sorted out so he thought that BTS would be in a better position, to be honest with fans about the band. Furthermore, the Bangtan Boys would show everything that they are good at in Busan on October 15th. Namjoon asked everyone to please look forward to it and thanked everyone again.
RM added that BTS loves their fans and that they missed them and want to play with them, see them, touch them, and feel them. His eyes were nearly tearing up when he gave his heartfelt speech.
Meanwhile, Jin made an amazing accomplishment by bagging a solo award. The rest of the band members carried the "Super Tuna" singer on their shoulders while also posing as his bodyguards.
Even though the seven members, namely V, Jungkook, Jimin, Jin, J-Hope, SUGA, and RM skipped the red carpet due to their hectic schedules, the band performed live on the award show, which made it their first live performance since June. BTS performed their newly released songs "For Youth" and "Yet to Come" at the event.
Though they skipped the red carpet, all the seven band members were suavely dressed and looked extremely dapper in the their formal black suits.
The Fact Music Awards are hosted by The Fact and organised by Fan N Star, celebrating prominent contributors to the Hallyu wave. It was incepted in 2019 and since then the awards has has used objective data from Gaon, a team of judges, and the support and participation ratings of both domestic and international fans to choose its winners.