Celebrity
BTS V Breaks Gender Stereotypes, Fashion Boundaries By Wearing Bold Red Lipstick For Band's Proof Collector Edition Album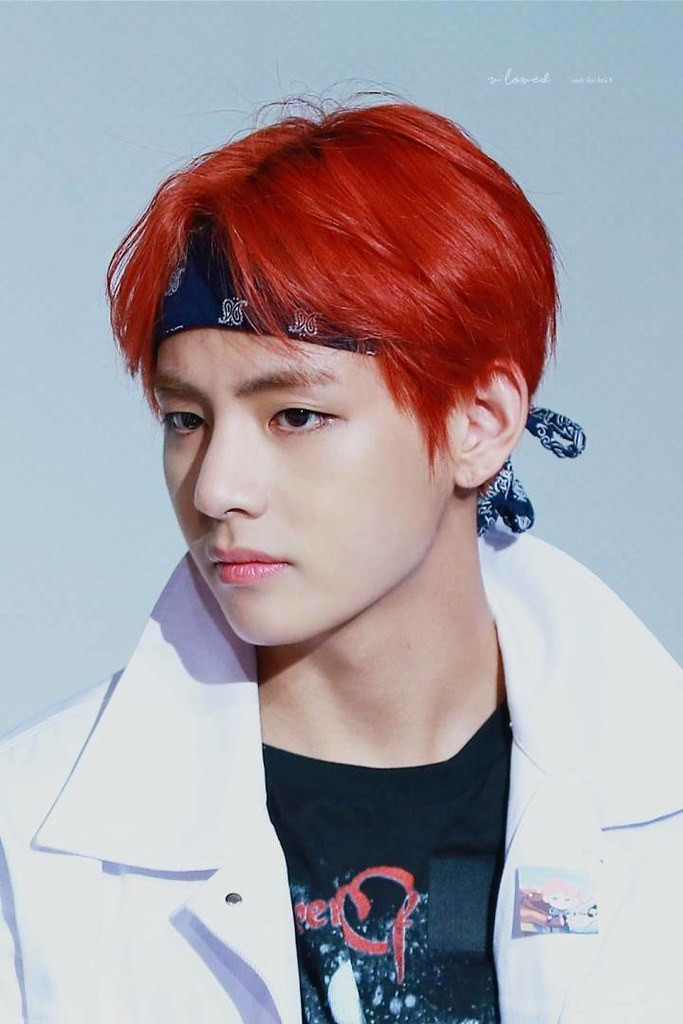 Kim Taehyung aka V of BTS, was recently seen wearing a bold and bright red lipstick for the mega K-pop group's Proof Collector's Edition, the latter is a true collection of the activities of the group as per label Big Hit Music.
The main point is that V flaunting red lips has made the boldest statement as far as breaking gender stereotypes and fashion boundaries are concerned. The megastar is known for his path-breaking sartorial choices, and in the past, he has named the character of "Thomas Shelby" from the English crime drama "Peaky Blinders" as his style inspiration, but the new move took even fans by surprise, and they can't stop appreciating it.
The new photo, which TaeTae has also updated as his profile picture on the streaming site Spotify, shows him posing with the red shade of lipstick
smudged on his lips. Another photo from the same series shows him with the mark of a lipstick kiss on his hand, which he had made himself. It is associated with showing support and love for cyberbullying victims.
BTS and V are no strangers to joining social movements, and his new move has now given more zest to discussions around safety in the digital space and the need for anti-cyberbullying.
The much-loved singer wore a white shirt for the photo while posing intensely for the camera. One photo also showed Taehyung in a behind-the-scene moment getting his lips painted with red lipstick before the shoot.
A fan reacted to the photo by saying that they had two events to attend during the weekend and they would also wear the lipstick kiss mark on the hand to help promote the anti-cyber bully movement come back in their personal circles.
Recently, V has been in the news for dating rumors with BLACKPINK's Jennie that have taken the internet by storm and also leasing to many photoshop allegations. BigHit Music recently filed criminal complaints against an internet troll, though it is not very clear at the moment if it is against the same person who has been leaking "coupley" photos of the two megastars while alleging that they are dating.
The eldest Bangtan Boy Jin too posted a strong message on Weverse, saying what did haters do to get themselves, so much so that they, got themselves handed over to the prosecutor's office in the process. He added that they asked for it themselves.