Celebrity
BLACKPINK Performs New Song 'Shut Down' On Jimmy Kimmel Live Show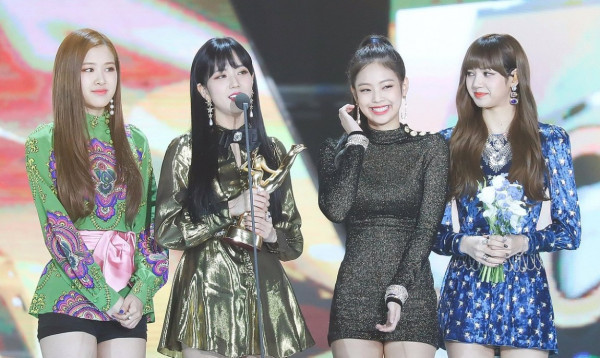 Just days after dropping "BORN PINK, their much-awaited second studio album, BLACKPINK did a roaring performance on the "Jimmy Kimmel Live!" show. The mega K-pop girls' group chose the new song "Shut Down" from their latest album for the pumped-up performance.
The band, which comprises four members namely Jisoo, Jennie, Rosé, and Lisa, was accompanied by eight dancers dressed in crop tops and shorts in black.
"Shut Down" is about daring yourself to get out of the dream zone and achieve it. The live performance was based on the official video of the song, which was released last Friday, featuring intricate choreography.
October is going to herald a busy few months ahead for the "Queens of K-pop" as they embark on Born Pink World Tour, which will start in South Korea, and go on to North America, and Europe, before finally ending in Australia next year.
Blackpink's new era kicked off with a bang due to "Pink Venom", the first single that has scored the quartet their second-highest charting song on the Billboard Hot 100, after making a debut at No. 22 on the chart dating September 3.
Meanwhile, Jennie won over BLINKs with her moves during the performance. Her dance particularly floored everyone as fans later took to the world wide web to discuss it and shower her with praises.
Jennie is usually considered to be a laidback dancer by a few who does not put too much effort into her dance moves, choosing to only sway to the music, while the other three members put more hard work into their dancing skills.
In fact, Jennie had subtly addressed the issue in "Light up the Sky", the 2020 documentary on BLACKPINK, where the K-pop idol revealed that she is basically like a grandmother with a lot of aches and pains. She had also mentioned then that she was putting more effort into changing that aspect, and will work harder while dancing, both onscreen and on the stage.
Incidentally, the internet has been rife with speculations that Jennie is dating another megastar, Kim Taehyung V of BTS. Recently, they were reportedly seen dancing close and hugging at the listening party of BORN PINK. It was said that V was one of the special invitees at the party, which was a private affair in the South Korean capital city of Seoul.
For now, check out BLACKPINK's performance at the Jimmy Kimmel show here.