Music
BTS & Hyundai Just Dropped A Song For The 2022 World Cup: 'Goal of the Century'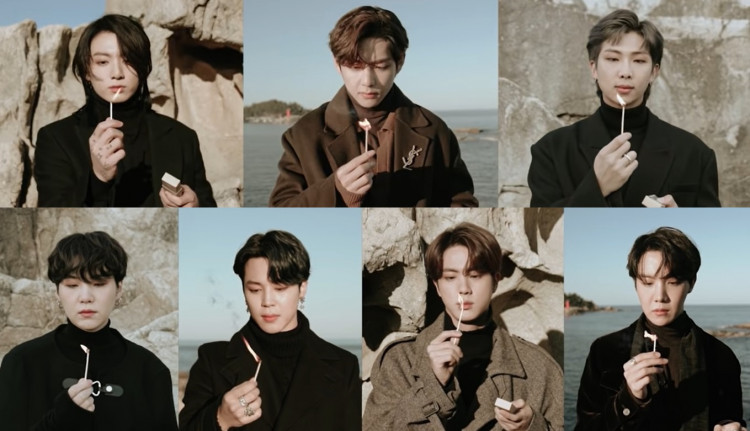 With the World Cup 2022 countdown already on, BTS was selected by Hyundai, sponsors for FIFA, for promoting its "Goal of the Century" sustainability campaign. It is geared toward using the momentum surrounding the soccer tournament, which will take place in Qatar this year, to create awareness of its strategy based on being carbon-neutral.
As a part of the campaign's initiative, the Bangtan Boys have recorded their hit "Yet to Come" with the undertones of a British rock remix. The song is geared at galvanizing young people for uniting toward one aim of sustainability ahead of the World Cup that starts on November 20.
BTS launched a one-minute preview of the remixed track with lyrics that have been updated to reflect the campaign message of Hyundai.
The song "Yet to Come" is all about aspirations, dreams, and hope, and it has performed excellently on the music charts. The ARMY is naturally excited for the release of the song and posting updates on social media sites and online communities that cannot wait for the song's new rock version.
The original "Yet to Come (The Most Beautiful Moment)"is a part of BTS's anthology album, released on June 10 earlier this year, to commemorate 10 years of the band, it is also the group's first Korean-language singe since "Life Goes On" released in 2020.
The music video will highlight the ambition of Hyundai to transform into a business of smart mobility, featuring Spot, a Boston Dynamics robot.
Jaehoon Chang, Hyundai's President, and CEO said in a press release that BTS, as one of the world's most influential global artists, greatly influences society, with their music, to develop in a positive direction. He added that with BTS's World Cup campaign the company hopes to create an opportunity for people globally to unite towards one goal of sustainability while cheering each other up.
Hyundai will also launch a TikTok dance challenge worldwide and capitalize on the Kings of K-pops' huge social media following, based on the principles of "Goal of the Century.
Incidentally, Hyundai is among the brand partners that will ramp up activity, along with Qatar Airways, Adidas, and Coca-Cola, in the lead-up to the opening ceremony.
Meanwhile, it should be noted that Qatar 2022 World Cup's official anthem is, however, not the song composed by BTS rather it is a song called "Hayya Hayya" (Better Together) by Aisham Davido, and Trinidad Cardona.