Celebrity
LE SSERAFIM's Agency HYBE Responds To Member Kim Garam's Alleged Bullied Victim's Latest Mental Distress Statement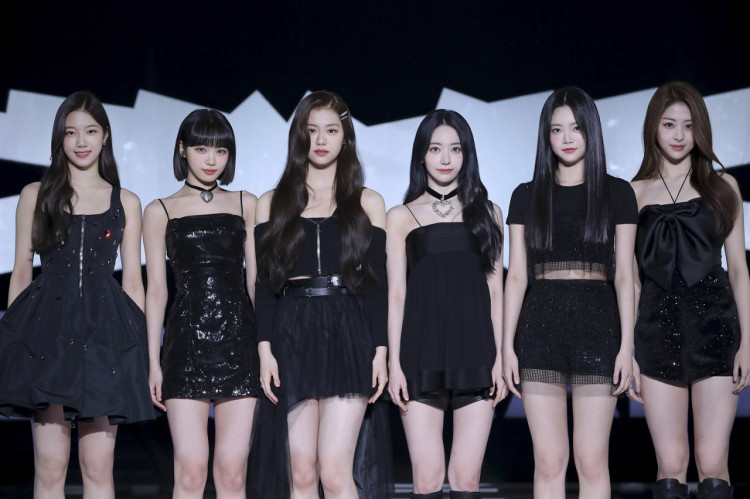 HYBE has released an official statement to reply to the latest statement of LE SSERAFIM member Kim Garam's alleged victim Yoo Eunseo. The agency said that the law firm Daeryun shared its stand on the statement of the client accusing Kim Garam of alleged violence in school, and it was sent to the media.
The entertainment company, which also manages Kings of K-pop BTS, said that they regretted that Daeryun unilaterally made an announcement of its position to various media outlets despite the fact that there are minors involved in the controversy.
HYBE added that Daeryun made a compilation and published the 2018 events in such a manner that makes their side look advantageous, so HYBE compile and share its official position shortly. The company mentioned that media people should refrain from reporting on arguments that are one-sided.
The agency said that the controversy started with the spread of false information about a member who was going to make a debut. HYBE said that since the act of spreading false information was malicious, they immediately took legal action, and are still proceeding with the procedure.
According to the company, though Kim Garam was the target of malicious attacks from anonymous people hiding online, they did not actively explain the details as a lot of those involved were still minors, just in the first year of middle school.
HYBE rounded off by saying that the details in the 2018 case are, however, being communicated through one viewpoint only, so they will clarify and release their stance as soon as their review of Daeryun's claims is completed.
Meanwhile, the statement released by Daeryun said that they will express Yoo Eunseo's position based on her and her guardian's statements and the school violence committee's report by the Gyeongin Middle School head, and the messages from the LE SSERAFIM singer to the victim.
The law firm also added that HYBE did not provide a genuine apology to the victim, rather they said the allegations are slanderous and, in fact, it is Kim Garam who is the victim.
According to Daeryun, if HYBE persists in maintaining this stance then the law firm will consider releasing the School Violence Countermeasures Committee's full report, including the case's summary, statements of the victim given during the investigations, and awful abuse descriptions that have not included.
Moreover, the law firm also mentioned that they will release the text messages, which were threatening and full of curses, that Kim Garam sent to Yoo Eunseo for luring her to where the abuse occurred.