Celebrity
BTS V Hangs Out With Park Bo Gum At An Art Museum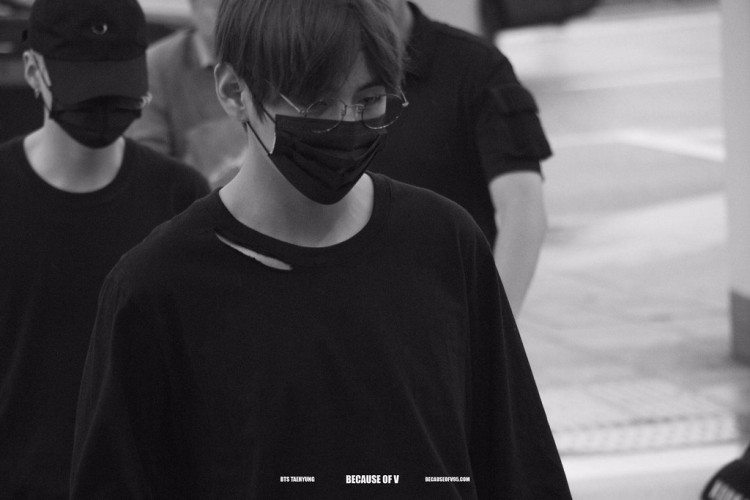 Kim Taehyung V and friend actor Park Bo Gum were recently spotted hanging out together at an art museum in the South Korean capital city of Seoul. The two superstars' love for art is well and widely known.
The duo was seen enjoying the exhibition in Liechtenstein Hall at the COEX Convention Center in Seoul. Photos of the two stars later surfaced on social media. They were dressed casually in contrasting colors.
It was the first time fans saw V and Park Bo Gum hanging out together, after their joint appearance along with BLACKPINK's Lisa at the CELINE fashion week event in Paris earlier this year.
At the exhibition, unsurprisingly, many fans instantly recognized V. The ensuing interactions with the two celebrities were done in a lovely manner, with everyone giving the two famous personalities ample space. The fans were overjoyed to see them at the COEX Convention Center.
Many members of the ARMY, which is the official name of BTS's fandom, later on, posted photos of them bumping into the two stars on social media. Some even took to online communities to write about their experience of meeting V and Park Bo Gum.
One Twitter user shared that Park Bo Gum has been seen previously too at the museum and he was probably giving TaeTae a tour of the place. The two were also seen taking a selfie together.
Another fan narrated their experience via a long thread saying that Taehyung looked like a cute fluffy dog due to his hair. They also approached the singer, who had concealed his identity by wearing a mask and a cap, and courageously asked him whether he was V. The singer first denied it while smiling cutely, but once the person whispered that he was an ARMY, V shook hands with them.
TaeTae and Park Bo Gum's friendship goes back years, though they do not frequently share their photos, however, mentions of their friendship occasionally make headlines. The megastar K-pop idol reportedly had also visited Park Bo Gum, during the latter's military enlistment period.
Park Bo Gum is currently a part of the TV variety show Youth MT, which includes cast members from three dramas, namely "The Sound Of Magic", "Lover in the Moonlight", and "Itaewon Class".
Meanwhile, V has been uploading photos on social media from his recent visit to NYC, where he had gone for a magazine's photoshoot. He shared a post with a mix of 10 photos and videos from his time in the Big Apple, spending time at jazz bars and enjoying the nightlife.