Music
BLACKPINK Drops 8 Song Tracklist For Upcoming Album 'Born Pink', Rosé & Jisoo Credited As Songwriters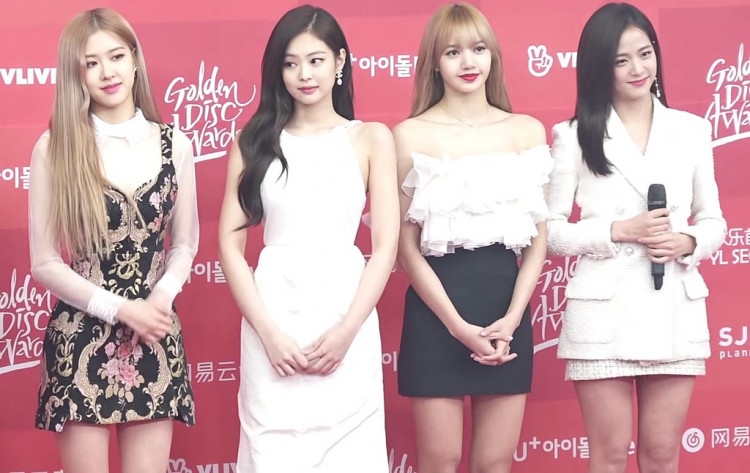 Mega K-pop girls' group BLACKPINK has released the complete tracklist for "BORN PINK", their upcoming sophomore album. In addition to "Pink Venom", which is the lead single and already won the four-member band a Top 25 hit on the US Billboard Hot 100 apart from dominating both Global charts and Trending Songs for the past fortnight, the album will include seven other songs.
The tracklist includes a previously unreleased song called "Ready for Love" as well as "Yeah Yeah Yeah", "Tally", "The Happiest Girl", "Hard to Love", "Typa Girl", and "Shut Down". Band members Rosé and Jisoo also have songwriting credits along with regular collaborators IDO and R.Tee.
The album will not feature any guest artist unlike the group's debut album in 2020 called "The Album", which featured collaborations with international stars such as Cardi B for "Bet You Wanna" and Selena Gomez for "Ice Cream".
"Born Pink" is slated for release on September 16.
Earlier this week, the band, which comprises Jennie, Jisoo, Lisa, and Rosé, also shared details of their upcoming world tour to support the new album. The tour will include Copenhagen as an additional stop on its European leg. The group also revealed "Shut Down" as the album's second song with a teaser poster inspired by fierce streetwear.
Meanwhile, the band has just achieved an exciting first on Billboard for the week ending on September 10 as "Pink Venom" made its debut at #36 on the Pop Airplay Chart.
The chart gives an indication of the weekly plays on the United States' mainstream Top 40 radio stations.
"Pink Venom" is now the first song in the Korean language by a girl band ever to enter this prestigious chart. It is also the first song by BLACKPINK that achieved such an accomplishment without having a featured artist.
The band's only other chart entry to date is their 2020 collab with Selena Gomez.