Celebrity
BLACKPINK Becomes Most Subscribed YouTube Artist With 80 Million Followers; New Song 'Pink Venom' Banned by KBS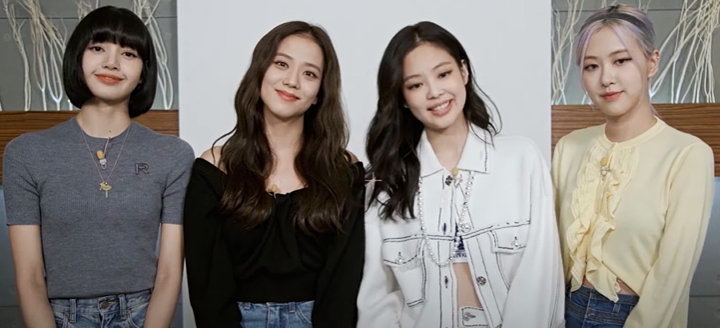 Mega K-pop girls' group BLACKPINK has added another laurel to its list of long achievements by amassing a whopping 80 million followers on its official channel on video sharing platform YouTube. The band is now the artist with the most subscribers on YouTube.
The whopping record has been created within just 6 years and 3 months after the band opened its official YouTube channel.
Meanwhile, the group, which comprises four members, namely Jisoo, Jennie, Rosé, and Lisa, will be releasing "Born Pink" their second full album on September 16th at 1 PM KST.
The album would mark BLACKPINK's first comeback in nearly two years, after the release of "THE ALBUM", their first full-length album in October 2020. The band is also set to kick off their world tour "BORN PINK" next month.
However, "Pink Venom", one of the songs from the album, has been excluded from the Music Bank Chart, a chart record created by the South Korean music television program KBS. KBS deemed the song as being unfit for broadcast by its standards after a committee reviewed the music.
The reason for the committee's decision was that the song was in violation of article 46 of the broadcast standard, which comprises the inclusion of a brand name in the lyrics.
In general, the label of an artist amends the lyrics and requests reconsideration, however, BLACKPINK's label YG Entertainment did not rewrite nor petition for reconsideration.
Meanwhile, the quartet has dropped spectacular individual
concept photos for "Born Pink". The girls are seen sporting a mix of chic and powerful concepts presented with elegance and regality.
In other news, Jisoo won the 2022 Seoul International Drama Award (SDA) for her lead role in the critically acclaimed show "Snowdrop". She bagged an award in the category of "Outstanding Performance of Korean Drama of the Year - Actress/Outstanding Korean Actress". The BLACKPINK unnie beat Son Yejin, nominated for "Thirty-Nine" and Lee Seyoung nominated for "The Red Sleeve Cuff" by a thin margin to take home the trophy.
SDA is a Seoul-based annual award ceremony that honors excellence in television drama productions globally. The 17th edition of the awards is set to be held on September 22. KBS 2TV and the official YouTube channel of the Seoul International Drama Awards will broadcast the ceremony live.
At the moment, YG Entertainment has not disclosed whether or not Jisoo will attend the award ceremony.