Celebrity
Ticket Prices For BLACKPINK's 'Born Pink' World Tour Sparks Outrage Among Fans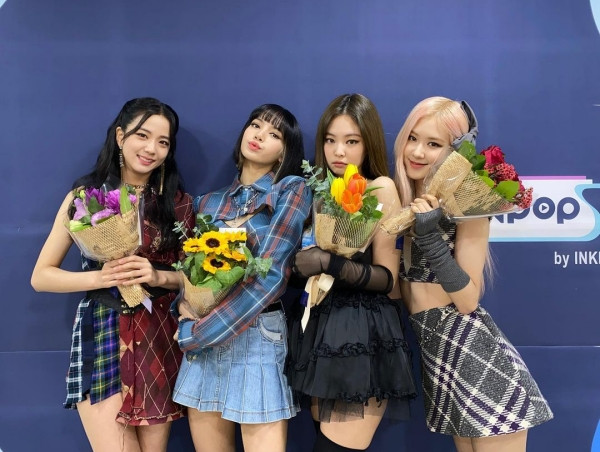 Mega K-pop idol BLACKPINK, who have made their comeback after nearly two years, with the music video of "Pink Venom, from their upcoming album "Born Pink" is facing backlash. They have sparked outrage for the prices of their tickets for the world tour they will embark on in October this year, after the release of the new album.
Born Pink has become a hot topic for K-netizens for what is being perceived as sky-high ticket prices. According to online discussions, which are fast gaining momentum, the entire debate was fueled by the various ticket price packages posted by BLACKPINK.
The ticket categories include platinum pink package priced at USD 198, blink plus package priced at USD 132, blink standard package priced at USD 115, and other benefit packages. Each of the packages is priced as per the vicinity to the stage, which is closest to the farthest.
According to online commentators, the ticket prices for the world tour were even more expensive than Billboard singers who have performed in Korea. They also mentioned how could it become so pricey to see a Korean concert in Korea and that BLACKPINK's agency YG Entertainment was charging too much.
Devoted BLINK are, however, of the opinion that if people do not like the pricing then they should not go. Furthermore, everything boils down to demand and supply, and it is not something to complain about.
Meanwhile, in other news, BLACKPINK's Jennie, who has been signed on to be a cast member in the upcoming HBO series titled 'The Idol', is going to be seen in a bisexual role.
The rapper and vocalist will join the likes of Lily-Rose Depp, Hank Azaria, Jane Adams, Troye Sivan, and Mike Dean among others is going to be credited as Jennie Ruby Jane in the show that has been created by The Weeknd and Sam Levinson, who is also associated with the show "Euphoria".
Jennie is touted to make her acting debut in a secondary role, where she could be playing the love interest of Lily_Rose Depp in the show. The newly released trailer shows the BLACKPINK singer in a sauna with Lily before they are shown heading out to a popular nightclub.
While some netizens have raised concern about Jennie playing a character with a different sexual orientation, BLINKs are supporting Jennie's choice of role saying that she will join the big league of actors if she can pull off the role.