Celebrity
BLACKPINK Drops Incredible Concept Teaser For 'Pink Venom'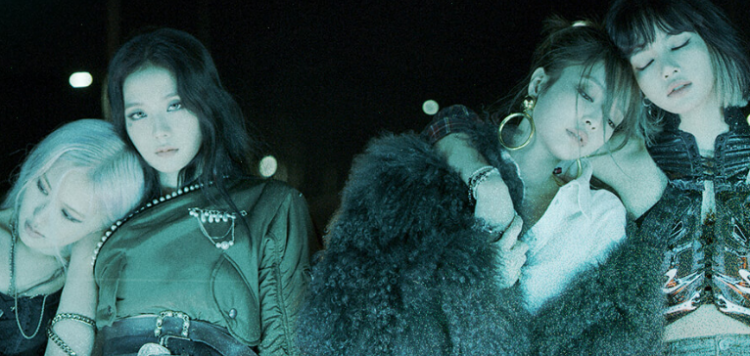 Mega K-pop group BLACKPINK recently dropped the first concept teaser for their pre-release single "Pink Venom", which will be a part of "BORN PINK", the upcoming second album.
The quartet, comprising Jennie, Jisoo, Rosé, and Lisa, are seen exuding a glamorous vibe in pale pink outfits paired with black accessories, as the photos capture them with a cracked glass screen that resembles the web of a spider.
The teaser clip also captures individual shots of all four band members. "Pink Venom" is scheduled to be released on August 19 at 1 PM KST/12 AM EST. "BORN PINK" is the band's first official comeback in nearly two years, after the release of "THE ALBUM", the group's first full-length album in October 2020.
Earlier the group's official Twitter account also shared individual concept teasers for each of the four superstars.
The credit poster also gave additional details about the upcoming release, disclosing that the pre-release single is composed and written by longtime BLACKPINK collaborator and producer TEDDY.
In other news, the Korean Business Research Institute shared August's brand reputation rankings for K-pop girl groups and BLACKPINK reigns supreme on the list, topping it for the third month in a row. They earned a 6,372,130 brand reputation index, with a whopping 103.34 percent increase in their score since last month.
The high-ranking phrases in BLACKPINK's keyword analysis included "teaser", "world tour", and "YouTube", which are all words related to the new album.
The highest-ranking related terms for BLACKPINK this month include "'release", "make a comeback", and reveal". There was an 85.08 percent positive reaction score, indicating the group fared well in the positivity-negativity analysis.
Incidentally, "BORN PINK" will be released on September 16 and BLACKPINK will start with their new world tour, which is slated to be the grandest and biggest of its kind in the history of K-pop girls groups, in October. The tour, which will end in June 2023, will kickstart in the South Korean capital city of Seoul.
Meanwhile, the "How You Like That" dance performance video by the band has amassed over 1.2 billion YouTube views, surpassing its own record as the only YouTube dance video to achieve such a milestone.
The pre-orders for "BORN PINK" began on August 11, and within just eight hours, BLACKPINK had broken the record for the most pre-ordered album by a girl band on its first day, with 84,000 pre-orders.