Awards
'Squid Game' Lee Yoo Mi Creates History By Becoming First Korean Actress To Win An Emmy Award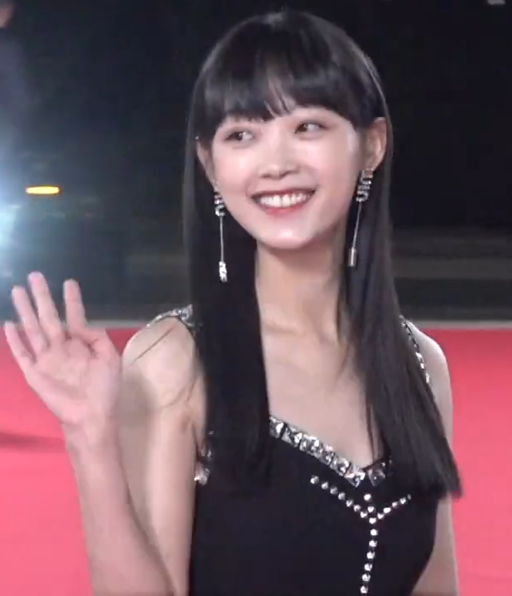 Lee Yoo Mi has become the first actress from Korea to win an Emmy Award. The "Squid Game" star bagged a trophy in the "Outstanding Guest Actress in a Drama Series" category at the 2022 Emmys.
The Television Academy shared a congratulatory post on Twitter for the actress. Yoo Mi took home the trophy for her appearance in the "Squid Game" episode "Gganbu", where she portrayed the character of Ji-Yeong.
The Korean star shared two photos of herself on Instagram, one seen with the award in hand, and another one of her taking a mirror selfie. In the post caption, she thanked everyone for the meaningful award.
Yoo Mi thanked the Television Academy and Hwang Dong-Wook, the director of the series, for the teams who played together in "Squid Game". She also thanked streaming giant Netflix and the audience for loving her character and that she would continue to work harder.
She also gave her thanks to the entertainment family that the actress loves so much. Yoo Mi also proclaimed her love for everyone, especially her parents, brother, and grandmother, before mentioning that she felt so good and that she was so happy.
The actress sported a black and white outfit for the awards ceremony. She also spoke after getting the award where she reportedly said that she was so happy and honestly could not believe it. Furthermore, the Korean star added that she could not wait to tell her close friends and brag about the same to them.
Meanwhile, the other nominees in this category included Harriet Walter for "Succession", Hope Davis for "Succession", Sanaa Lathan for "Succession", Martha Kelly for "Euphoria", and Marcia Gay Harden for "The Morning Show".
"Squid Game" also bagged the awards for Outstanding Production Design for a Narrative Contemporary Program (1 Hour or More), Outstanding Stunt Performance, and Outstanding Special Visual Effects in a Single Episode.
The Television Academy tweeted a congratulation to Lee Tae-young land, Kim Cha-i, Shim Sang-min, and Lim Tae-hoon for winning the Emmy for Outstanding Stunt Performance for their work on Squid Game.
The Academy also congratulated the team that won the Outstanding Production Design comprising Squid Game's Kim Jeong-gon, Gim En-jee, and Chae Kyoung-sun.
The 74th Creative Arts Primetime Emmy Awards were hosted at the Microsoft Theater in Los Angeles.