Celebrity
Gong Yoo To Appear In Netflix's Original Series 'Squid Game'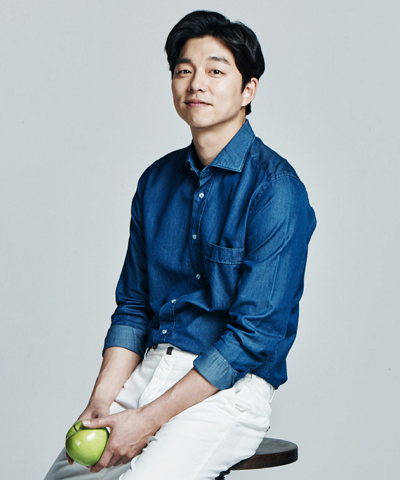 "Train To Busan" actor Gong Yoo is now confirmed to appear in an upcoming Netflix original series "Squid Game."
The actor who is known for his excellent portrayals in "Train to Busan" and "Goblin" is set to appear in a Netflix original as confirmed by his agency- Management SOOP. The actor's approval for his appearance in the series was due to his ties with the director Hwang Dong-Hyuk who also directed Gong Yoo's 2011 movie "Silenced."
The prolific director Hwang Dong-Hyuk who is in charge of the direction of the series is best known for Miss "Granny," "The Fortress," and "Silenced."
According to Soompi, "Squid Game" is an original series of Netflix with Lee Jung Jae and Park Hae Soo as the leading characters. The storyline of the series is about a group of people participating in a mysterious survival game with 45.6 billion won or $38.1 million cash prize on the line.
Meanwhile, Gong Yoo made an appearance in the film 'Kim Ji Young, Born 1982" in the previous year and is working with another film, "Seo Bok."
As reported by Kstarlive, "Seo Bok" is about a story of Kiheon (Gong Yoo) who is a former intelligence agent who comes across the first human-clone named "Seo Bok" (Park Bogum). Kiheon, in the series, will be meeting dangerous incidents involving several forces who are after in possessing the clone.
"Seo Bok" was said to be the first Korean film to deal with human-cloning themes. The release of the movies is yet to be announced.
Gong Yoo is also in talks in making an appearance in another original Netflix series, "The Sea of Silence" alongside Bae Doona, Lee Joon, and Lee Joon Hyun.
According to Koalasplayground, "The Sea of Silence" will be directed by Jung Woo Sung. It is a sci-fi drama about the future of the Earth devoid of water and food. Gong Yoo will play the role of Yoon Jae- a member of the aerospace department and the leader of the team "Sea of Peace."
Watch a glimpse of Gong Yoo's portrayal in "Kim Ji Young, Born 1982."