Celebrity
HyunA & Dawn Officially Leave P NATION, Extend Thanks To Agency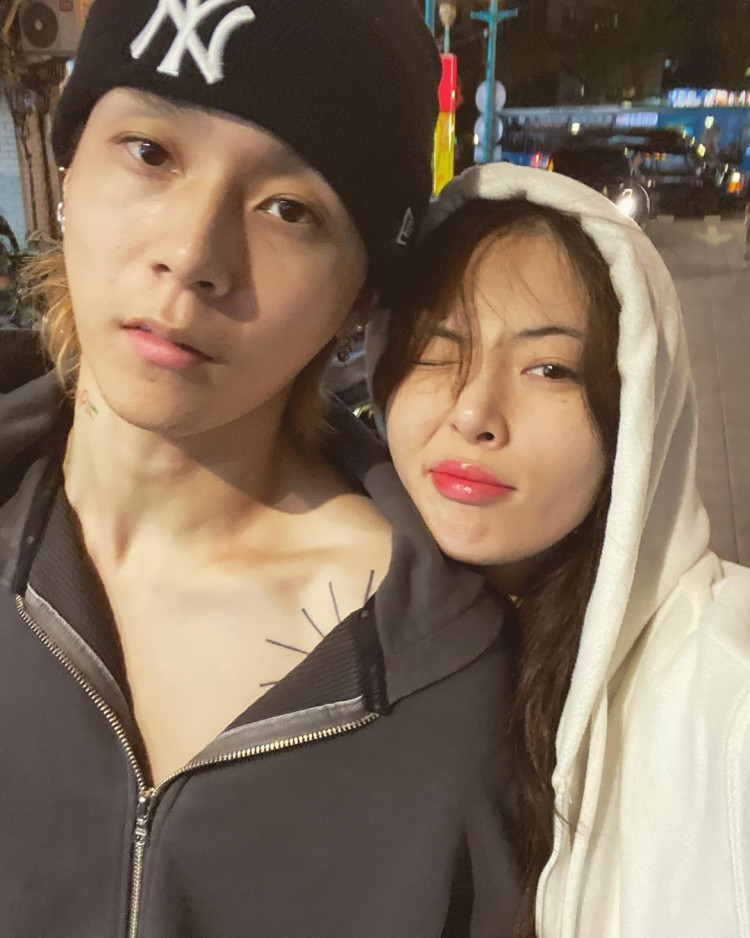 P NATION, the South Korean record label and entertainment agency founded by Psy, has recently announced that HyunA and Dawn are officially leaving them after nearly four years of partnership.
The agency announced the news through a press release that stated that they were expressing their deep gratitude to everyone who had given Dawn and HyunA their love and interest.
P NATION also informed everyone that their exclusive contracts with Dawn ad HyunA had recently expired. The agency mentioned that the two artists embroidered their colors brilliantly with bold music that only they can digest, as well as unique performances and visuals.
According to the label, the two artists' passion, care, and devotion toward the staff had made them role models to everyone. Furthermore, the agency would cherish the pleasant memories of working with the two for a long time and continue to support their future activities.
The agency ended the note by thanking the many fans who cared for Dawn and HyunA and asked them to continue their warm encouragement and support.
Incidentally, Dawn and HyunA first signed their P NATION contracts in January 2019, after leaving their previous agency CUBE Entertainment a few months earlier and revealing that they were in a romantic relationship.
Dawn and HyunA extended their thanks to the agency via public statements after it released news of their departure.
HyunA took to Instagram to post a screen capture of P NATION's official statement, which announced the end of their contracts. She captioned the photo with a simple "Thank you." Later on, Dawn responded to the post by commenting that he was moving forward as well to freely and awesomely make music, perform, and love. He also left an "I love you" as a part of the comment.
Dawn also posted the statement on his Instagram story, mentioning that he would show an even better side of himself in the future.
During their time with P NATION, HyunA dropped two mini-albums including "I'm Not Cool" and "Nabillera'", while DAWN released numerous singles including "Stupid Cool" and "Money". The partners also debuted as a duo in September last year with "1+1+1", their mini-album.
Korean-American rapper Jessi was the first P NATION artist to leave the agency after releasing her last solo, single "Zoom" in April 2022.
Meanwhile, trolls and fans have taken over online communities debating whether the duo used P NATION to better their reputation or rather the couple suffered for years under the agency.