Celebrity
China Reveals The Top Ten Most Popular K-pop Artists In The Country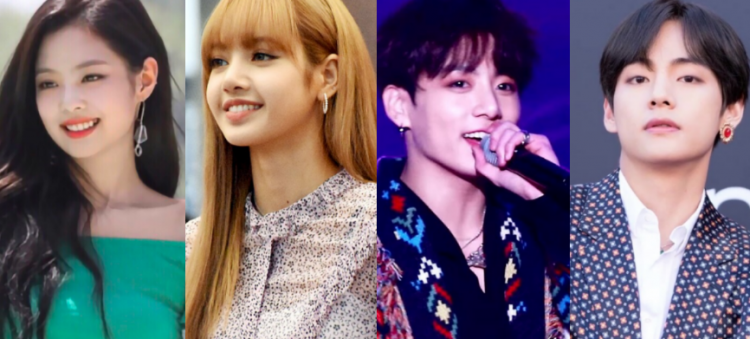 China's 'China AiMan Commercial Index' reveals the list of their 'Top 10 Most Popular K-pop Stars In China.'
On February 4, Thursday, China's Commercial Index has shown incredible results of K-pop artists that are most popular in China. Indeed, some K-pop artists and labels wanted to enter the Chinese market as they're also getting a tremendous amount of support from China fans.
South Korea also pulls talents from China and has successfully debuted some of them in the K-pop scene. Not just China, but the current labels of K-pop artists today also ventured to other markets, including Thailand, Japan, and more.
Some K-pop artist may not seem as popular as others who are making names abroad but is massively popular in China. Prominence in China indicates how much love and support the K-pop idol is getting through her music releases and promotional activities.
Check out the list of China's 'Weekly AiMan Index Chart' of the Top 10 Most Popular K-pop Stars in China:
HyunA - 41,250 points
EXO's D.O - 28,616 points
BLACKPINK's Jennie - 26,923 points
ASTRO's Cha Eunwoo - 26,712 points
BTS V - 24,955 points
EXO's Baekhyun - 20,460 points
BLACKPINK's Rose - 20,121 points
EXO's Sehun - 17,750 points
BTS's Jungkook - 16,542 points
BLACKPINK's Lisa - 14,207 points
The list summarizes the most popular K-pop artists in China and is undoubtedly the most talked-about artists in the online Chinese community. This just also proved how much of an open type the country of China is to other nationalities, specifically in Korean culture, as they are very fond of their music and art.
With talented K-pop artists, the K-pop genre is paving the way to making their artists known, and their culture is embraced by other people worldwide.
Tune here on The KpopReporter for more updates!