TV
Jessi Describes Psy As 'Not Good-Looking But Charismatic' Ahead Of Mega-Sized Project Launch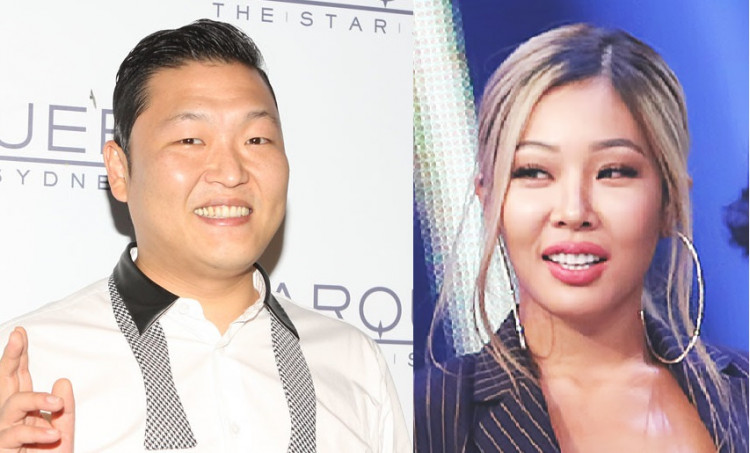 P NATION and JYP Entertainment are now gearing for their mega-sized project LOUD, which will produce boy groups to watch out this year!
The Mega-Sized Project
In November last year, J.Y. Park and Psy invited contestants to audition for their newest SBS boy group survival project, LOUD. Since then, the two entertainment companies and the broadcast company SBS have been preparing to launch the new show.
As reported, the mega-sized project aimed at creating a worldwide boy group, and it will air on SBS, which made a new history of audition format tv shows with Kpop Star.
Furthermore, the said new tv show plans to create two groups representing the two companies, JYP Entertainment, and P NATION. With this, expectations are set high as the three companies' synergy - SBS, P NATION, and JYP will create a powerhouse to create a new audition program.
Jessi On Talking About Psy As CEO
Recently, Jessi sat down with Psy ahead of the new show's release to talk about her opinions of the producer as the CEO of an entertainment company.
The Nunu Nana singer Jessi kicked off by saying that it's tough to get a good grade from Psy. "You have to be good," she added. Jessi also revealed that she continued to say that the P Nation CEO does not look at skills too much and rather the person's star potential.
Psy laughed in the background as the singer went on, saying, "I don't think he looks too much into visuals. I mean because, if you look at Psy, his visuals are really 'Wow,' but what's important is Psy has charisma."
Moreover, Jessi continued to praise Psy that he would be much better at making a boy group than JYP. Jessi pointed out that when Psy gets into something, he gets fully absorbed in it.
Meanwhile, the SBS's boy group survival program LOUD is expected to soon launch sometime in 2021.