Celebrity
HyunA Talks About 'I'm Not Cool' Choreography, Health Issue, And More On 'Choi Hwa Jung's Power Time'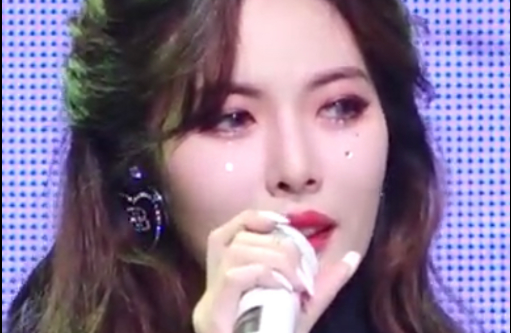 Solo artist HyunA talked about her 'I'm Not Cool' choreography, Dawn giving her a visit on the set of 'Yoo Hee Yeol's Sketchbook,' and more on SBS Power FM's 'Choi Hwa Jung's Power Time.'
On February 2, Tuesday, HyunA made a celebrity appearance on SBS Power FM's 'Choi Hwa Jung's Power Time,' where she first discussed what caused her to halt her promotional activities and comeback last year. HyunA revealed her struggles with vasovagal syncope and added she is now working hard on taking care of herself.
HyunA has been showing off her healthy body on social media, which caused the fans not to worry anymore since she's adding weight but maintaining a good body shape. Moreover, HyunA talked about her comeback track, 'I'm Not Cool,' and thought about the people who helped her whenever she steps on the stage.
Furthermore, HyunA shared that her agency's CEO, PSY, gave her the thought for the song and engaged himself actively in songwriting. HyunA commended Psy to listen to all of her concerns and perfectly collect all the necessary opinions and apply them to the album.
When asked about their choreography style for the track 'I'm Not Cool,' she said it's actually a full-body workout for her causing her to lose weight. HyunA further noted that the choreography is similar to a cartoon series, 'Crayon Shin-chan,' which she has just learned from her fans who commented it's the same style as the choreography in the cartoon series.
The host asked HyunA about her thoughts when her boyfriend DAWN made a surprise visit on the set of 'Yoo Hee Yeol's Sketchbook,' HyunA replied it was because she thinks DAWN knew she was nervous at the time but is actually surprised to see him give her a visit without notifying her.
Tune here on The KpopReporter for more updates!