Music
BLACKPINK Has Already Filmed Music Videos For Two New Songs From Upcoming Album 'Born Pink'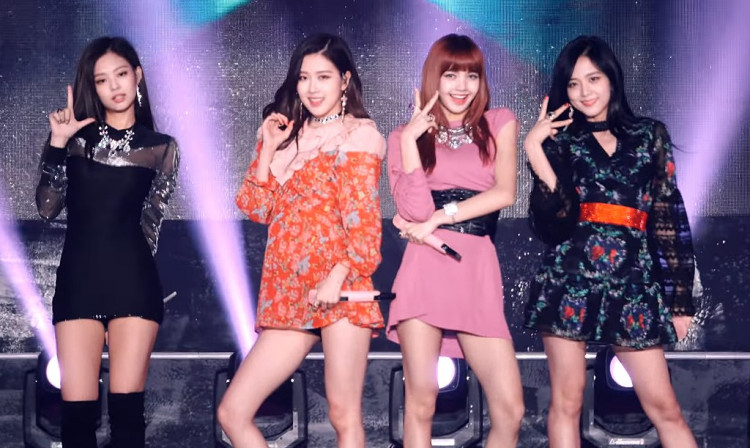 BLACKPINK's label YG Entertainment has confirmed that the group has shot two music videos for 'BORNPINK'.
In other news, the group has achieved a milestone with their "Ready For Love" music video.
The mega K-pop idol BLACKPINK collaborated with PUBG Mobile last month to premiere the video clip of "Ready for Love". The group had starred in the music video via virtual avatars of them, which placed the quartet in the world of a video game.
On 22 July, PUBG Mobile held its first in-game concert Jennie, Jisoo, Rosé, and Lisa as the guest artists, who chose the platform to not only host their first virtual in-game concert but also release the music video clip of a new song, called "Ready for Love", through it.
Since the "Ready for Love" music video was dropped, it got loads of positive accolades in addition to earning records in the gaming world. Furthermore, the MV stood out as one of the most liked and viewed videos of 2022 so far.
In fact, even before the music video was officially dropped, it was nominated at the 2022 Video Music Awards in the category of Best Metaverse Performance.
Now, in the latest news, it has been reported that BLACKPINK has broken the record for the most-viewed Game Collaboration MV within the first 24 hours with over 15.7 Million Views beating other collaborations and bands such as "Minecraft" by BTS and "League of Legends" by K/DA.
Moreover, "Ready for Love" has held on to the spot of the No. 1 music video worldwide, and still trending in 71 countries. The feat is especially incredible for a track that was leaked and then only unveiled as a video game collaboration.
Meanwhile, the iconic group is returning in September with a new album called "Born Pink". The band has been on hiatus for nearly two years. BLACKPINK's comeback announcement was done with the release of a schedule video trailer on August 1. Unsurprisingly, the news caused a frenzy on online communities and social media sites with fans going ecstatic with the news, leading it to dominate Twitter trends.
YG Entertainment has also announced that BLACKPINK will go on one of the biggest world tours in history for a K-pop girl group. Tit is slated for later this year, in October. The release schedule for the new album also included a pre-release single, which is going to be unveiled this very month.