Celebrity
BLACKPINK Returns With 'Born Pink' Trailer, Official Comeback Announcement Dominates Twitter Trends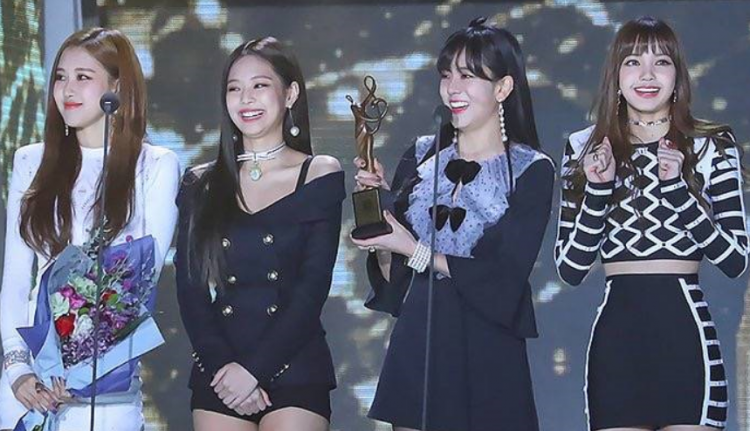 After a long wait of two years, mega K-pop girls' group BLACKPINK is finally coming back with a new album called "Born Pink" in September.
The band comeback announcement video with a schedule trailer on August 1 at midnight KST. The news caused a frenzy on Twitter, dominating the trends on the social media platform.
BLACKPINK's management company YG Entertainment made the announcement with an elegant and bold visual teaser. If that was not all, much to the excitement of fans, the four-member band will also embark on a K-pop female girl group's biggest world tour in history in October this year. The release schedule for the new album includes a pre-release single, which is going to be revealed this month.
According to YG, the comeback project's name "'Born Pink" implies BLACKPINK's identity, which is never ordinary and exudes a fatal aura. The newly-released 30-second teaser has a surreal visual of dark pink smoke with an instrumental dance beat and Latin-style guitar lead playing in the background, which swells into a fake drop to chants of BLACKPINK.
YG consistently teased BLINKs throughout the first half of 2022 that BLACKPINK was working on a new album. The long hiatus coupled with the constant teasing even infuriated scores of fans worldwide who also trended various hashtags on social media protesting against the agency and demanding a comeback.
The agency had said that a lot of "BLACKPINK-esque" music had been completed over a long period of time with much effort. Furthermore, to expand the group's emotional connection with fans worldwide, they would set out for the largest-scale world tour in the history of a K-pop girl group until the end of 2022 along with their return. Moreover, big projects, which fit that status would continuously follow.
In fact, Jennie was the first to give hints about the album back in March 2021 during her appearance on "The Game Caterers 2", a Korean variety show.
Now, keeping true to their words, YG is working on one of its biggest products, which is the music video for the album's title song. The new album is reportedly going to have one or more songs produced by American singer-songwriter Ryan Tedder of OneRepublic.
Meanwhile, Jisoo, Jennie, Rosé, and Lisa recently collaborated with PUBG for a virtual concert with their AI avatars taking the centerstage and performing. The quartet also dropped a music video for the track "Ready for Love".
Check out the new trailer here.