Celebrity
BTS: Jin Is A Nervous Intern On His First Day As Game Designer At MapleStory's Web Reality Show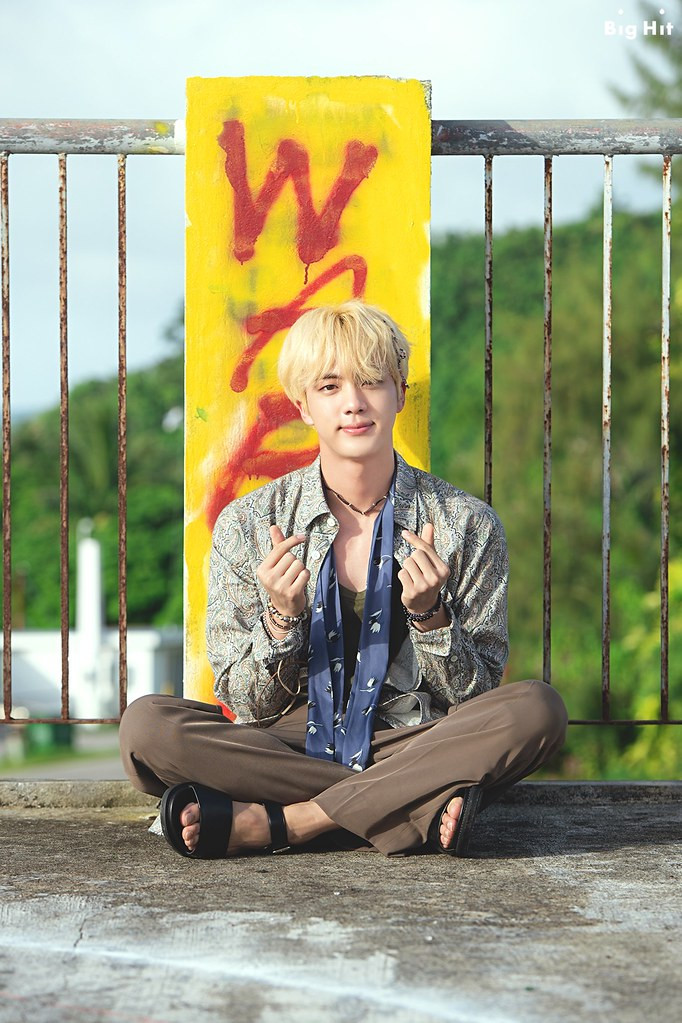 Jin has finally started the phase of his life where he is a corporate employee at MapleStory. From presentations to interviews, the "Worldwide Handsome", superstar played the part of a nervous intern on the first day of office to the T, putting his best foot forward.
MapleStory and Jin have got together for "Office Warrior Kim Seok Jin", which is a web reality show where Jin will face the normal hurdles that any first-time office-goer faces.
In the first episode aired on August 16 KST, the "Super Tuna" singer was interviewed by the planning team of MapleStory. He was introduced global superstar, with a decade of experience as a K-pop idol. The BTS member was seen exhibiting both professionalism and nervousness while replying to the queries directed his way for joining the team of MapleStory.
There were also glimpses of the singer's well-known humorous personality, while he answered all the queries coming at him with the best of his ability and sincerity.
When someone asked him what his happiest memory was of MapleStory, he replied by saying when the top boss came out, he felt happy from the new experiences that he had never tried before, which included challenging himself while communicating with the members of the Guild.
Jin shared that he is a very introverted person and hardly leaves his house, and prefers to only play games, therefore the feature of the guild members enabled him to communicate better and make friends.
After his successful interview, following which he was immediately hired, Jin embarked on his corporate life. He received a new ID as well as a welcome package and settled into his first day at the office. The much-loved singer seemed to have a rather eventful first day at work, from doing a presentation for the planning team at MapleStory to having an ID card photo-shoot.
Incidentally, it is not the first time that Jin has sampled the work experience with MapleStory. In 2021, BTS collaborated with MapleStory to drop MapleStory x BTS, which featured limited-edition in-game items that the Bangtan Boys designed. Moreover, Jin was chosen to judge the Golden Hand Awards, the inaugural award ceremony for the game's character design in June last year.
Meanwhile, the second episode of the show will be aired on August 18, which will be followed up by a behind-the-scenes episode broadcast on August 25.
Watch the first episode here.