Celebrity
'Run BTS' Returns After 10 Months For Special Episode In August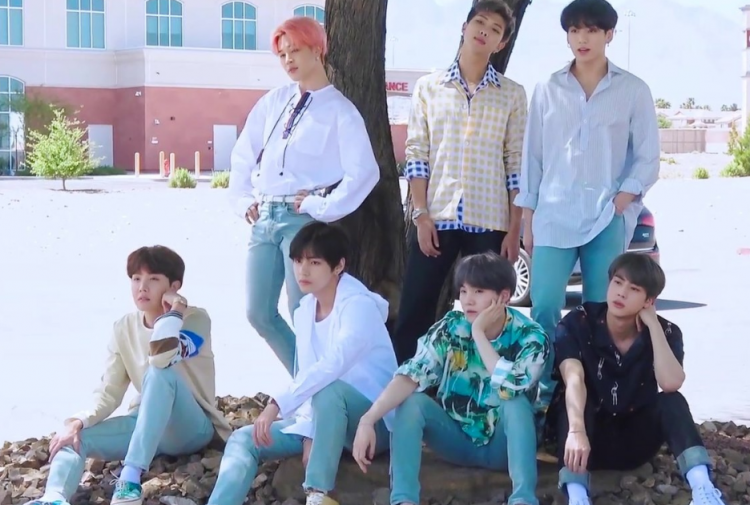 The beloved variety show "Run BTS" centering around the "Kings of K-pop" Bangtan Boys, will return soon this month. The announcement was made by BANGTANTV, the group's YouTube channel, on August 1, much to the excitement of the ARMY.
The last episode of the show aired on October 12, 2021, after which it bid adieu to the audience. The special episode will be dropped on August 16 at 9 PM KST on V LIVE and Weverse. It will also be available after two hours at 11 PM KST.
For now, it is not very clear if the show will follow the earlier pattern, which had a segment for a weekly meeting with fans for new sets of games and challenges.
The newly released teaser video opens with BTS leader RM making the announcement of the show's return after 10 months. The eldest Bangtan Boy Jin then shares that the band is recharged now and ready to bring back more fun to the screens of the viewers. He also hoped that everyone would look forward to it.
The other members of the band broke out into comical dances as they recited the title of the show. The group signed off the announcement by repeating the tagline while their song, "Run BTS", from their album "Proof" played in the background. SUGA added that the track would be apt as the new intro song for the show, and J-Hope was in agreement about the same.
The excited ARMY soon trended "OMG RUN BTS IS BACK", with the title of the show taking the No. 4 spot on the trends list of Worldwide Twitter trends with over 295k tweets.
"Run BTS" is often called one of the best K-pop variety shows, which has given the ARMY a lot of wonderful memories. It showcases the BTS members in their most fun element, from fighting over decade-long friendships over something as trivial as gift coupons to sporting punishment outfits for airport style. There are over 150 episodes uploaded so far
Incidentally, choosing the date of August 1 for the special announcement coincides with the date on which the first "Run BTS" show was aired, which was August 1, 2015.
Though the connection seemed trivial, it made scores of fans emotional and they took to social media platforms and online communities to talk about the same.