Celebrity
BTS Can Go On Performing After Enlisting For Mandatory Military Service, South Korea's National Defense Minister Says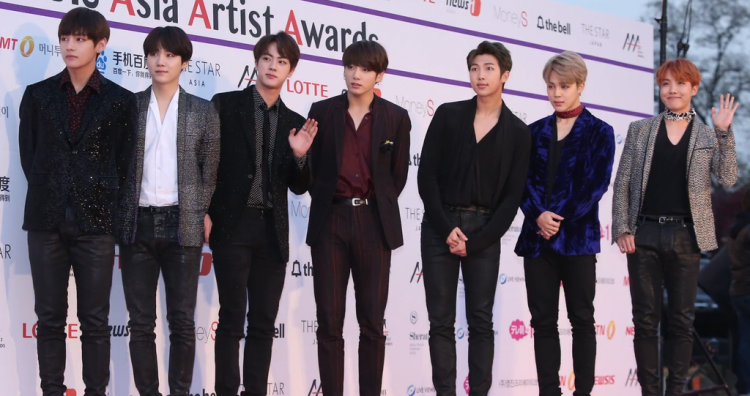 The Minister of National Defense, South Korea, Lee Jeong Seop said on Monday that BTS may still be able to perform even while enlisted for their mandatory military service.
The National Defense Minister spoke about the ministry's position on the mega K-pop group's military service terms at a National Defense Committee, held by the National Assembly of South Korea on August 1.
Lee Jeong Seop said that he believed the band could enlist in the military and still be given time to perform and practice overseas. He shared that the issue of BTS's enlistment was reviewed by the National Defense Ministry in consideration of maintaining equity, fairness, and military service resources, adding that the group could be able to continue their performances for national interests.
According to the minister, as many people highly value artists serving in the military, enlistment could also help boost the popularity of BTS even more.
The Director of the Military Manpower Association, Lee Ki Shik said that implementing additional exemptions for figures from pop culture, in addition to the existing provisions of the military, could break military service exemption's overall framework.
The comment implies it is unlikely BTS will get a full exemption from service, though they may receive provisions to continue their promotional activities concurrently.
The South Korean parliament, however, is currently debating a bill that may allow for massive pop culture figures like the Bangtan Boys to serve an alternative form of service as cultural and arts personnel.
In May this year, Hwang Hee, who is the South Korean Minister of Culture, Sports, and Tourism called for the exemption of the boyband from the mandatory military service stating that it was time for creating a system to incorporate popular figures from cultural art as art figures.
At present, South Korean Olympics and Asian Games medalists are exempt from the military. There is an ongoing debate if a worldwide famous artist like the "Kings of K-pop" BTS should also be exempted.
The Bangtan Boys can legally defer military service until they are 30 years of age, according to the Military Service Act amendment promulgated in June 2021. However, the eldest member of BTS Jin has to enlist by the end of 2022 under the current military service law, unless and until the additional amendment passes.
Under the Military Service Act of South Korea, all Korean able-bodied men must enlist for approximately two years of military service before 28 years of age.