Celebrity
BTS: J-Hope, RM Dance Along & Headbang To Billie Eilish's Songs During Her Seoul Concert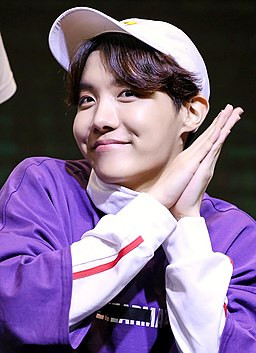 Grammy Award-winning American singer recently had a concert at the Gocheok Sky Dome in Seoul on Korean Liberation Day. The show was a part of the singer-songwriter's album "Happier Than Ever", which was released in 2021.
Among the thousands of attendees were megastars J-Hope and RM of BTS, and from the many photos of them seen at the event, it was quite clear that the duo had a stupendous time.
The two sang along and also danced to Eilish's popular tracks. Both Hobi and Namjoon later on posted photos on their respective social media accounts, where they were seen posing with Billie and her brother, musician Finneas.
BTS leader RM also shared a photo posing with South Korean actor Lee Jin Wook. His photos also included many monochromes as well as colored snapshots. He was also seen in various poses with the Eilish siblings. Namjoon also shared a photo of the concert with Billie performing on stage.
Not only that, but RM also shared a snippet from the concert where he and Hobi were seen swaying to the music. Meanwhile, Billie Eilish also shared Namjoon's post, which was captioned Bad Guys, on her Instagram stories.
Hobi also shared similar photos on his Instagram, dropping one where he is sitting on a sofa. In another clip, he pans the camera toward Namjoon who gestures with a peace sign.
A few of the posted snippets also show RM and J-Hope headbanging to one of Billie's more famous songs "Bad Guy". They were also spotted waving to Billie on stage. The photos that Hobi shared had the caption "Happier Than Everrr", accompanied by emojis of star eyes and rock on.
In other news, the song "Bad Decisions' by BTS has debuted in the Top 10 of the Billboard Hot 100 chart. The track, which is a collaboration with Snoop Dogg and Benny Blanco, was released on August 5.
Immediately on its release, the song reached the top of iTunes charts in various countries worldwide, ranking at No. 1 in 74 regions including the US, Canada, Norway, Sweden, and Italy.
Now, on Aug. 16, Billboard made the official announcement that the track had debuted in the number 10th spot on the Hot 100 chart with 66,000 units sold, including 45,000 in digital downloads, q16,000 on CD, and 5,000 on cassettes.
The number of units sold makes it the biggest pure sales week in the US for any single released this year.