Celebrity
BTS: J-Hope Headlines Lollapalooza As Festival's Highest-Ticket Selling Artist In 31 Years, Gives Electrifying Performance As Solo Artist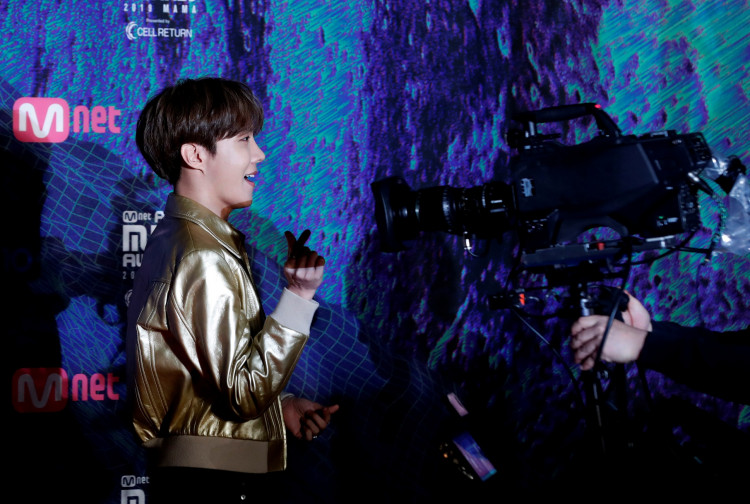 He came, he saw, he conquered, is the adage that best describes how J-Hope headlined the Lollapalooza Festival in Chicago on Sunday. The megastar had not one but two path-breaking moments where he created history.
First of all, Hobi is the first South-Korean artist to headline the US Music Festival, that too, on its most important day, and secondly, he is the festival's highest ticket-selling artist in 31 years. Such was Hobi's pull at the event that fans actually named the festival "Hobipalooza".
The BTS rapper, who gave his solo debut stage performance, was welcomed on stage with a massive shout-out, cheering, and chants from his fans in Chicago. He enthralled the audience with his intense, insane, and electrifying act.
The singer performed 20 songs, including those from his new album "Jack In The Box" and many of his tracks from "Hope World". He also sang his famous "Chicken Noodle Soup" along with Becky G who joined him on stage.
The songs in the performance setlist included:
More
Pandora Box
Baseline
Hangsang
Equal Sign
Blue Side
Stop
Arson
Cypher Pt1
P.O.P
Safety Zone
Music Box
Ego
Just Dance
What If
Dynamite (Tropical Remix)
DayDream
Hope World
Chicken Noodle Soup
Future
Before beginning his set, Hobi told the excited audience that he poured his heart and soul into his music and even if they speak different languages he hoped they would listen to his story.
He also thanked everyone in Korean at the end of the show and shared that though he felt nervous, he was proud of being able to pull the whole thing off.
The whole performance, which lasted for about 70 minutes, was streamed live on Weverse. The live broadcast itself had an unprecedented number of over 14 million active users.
Hobi's act at the Lollapalooza heralds a new era for the super idol, as he showed a darker side of him on stage, in keeping with the theme of his new album, one where he also used expletives and curses, something which the crowd loved.
Also, J-Hope proved with Sunday's show that he is a superstar in his own, solo right, commanding the stage and crowd effortlessly. Though, he did confess in an interview, taken backstage at the arena, that the experience has been lonely and that he missed his fellow bandmates from BTS.
However, with this career first, the much-loved idol has not only made history but also shown he is ready for a bright new, solo future for himself.