Celebrity
BTS To Release Song For 2022 FIFA World Cup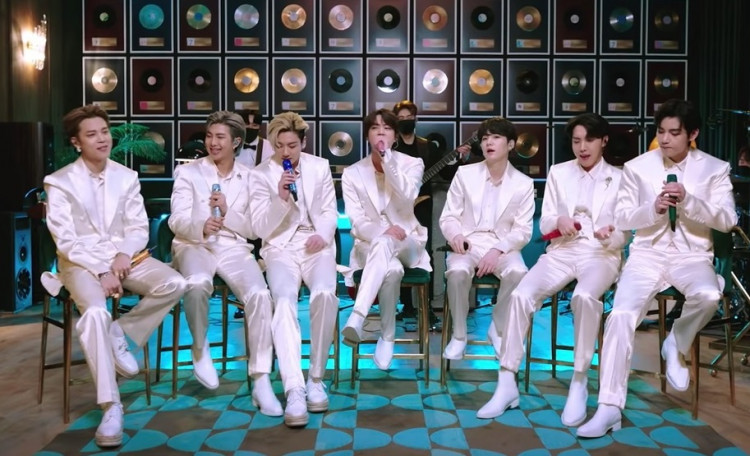 Kings of K-pop BTS has partnered with Hyundai to release an anthem for the 2022 FIFA World Cup in the second half of this year.
According to recent reports, the Bangtan Boys will take part in several activities as members of the official ambassador "Team Century" for "Goal of the Century", which is the sustainability campaign by Hyundai Motors.
The Hyundai Motors sustainability campaign will take place in partnership with the former national team captain of England and Aston Villa manager Steve Gerrard, fashion designer Jeremy Scott, UNESCO ambassador Nadia Nadim, Captain of Korean national soccer team Park Jisung, and famous sculptor Lorenzo Quinn.
Joining the campaign as its official ambassador, band member Jim said that it is no longer just a task for any one person to create a sustainable world, rather it is the goal of the century that everyone can achieve in solidarity.
Fellow band member J-Hope added that hope makes everyone dream, but these days, hope gradually seems to lose its light worldwide. He shared that tomorrow's dream is often the force that drives everyone to live today. It is the Goal of the Century that will help future generations to dream and live today.
A few years ago, the Bangtan Boys wrote a song about sustainable living for promoting the latest range of Hyundai EVs. BTS leader RM was also the narrator of the flagship commercial of Hyundai for the FIFA World Cup.
Meanwhile now, as a part of the deal, the South Korean group has pledged to work towards promoting healthy practices by reducing its carbon footprint. BTS will not only promote the Hyundai Goal Of The Century Pledge but also carry out the collaboration project for the World Cup Song.
This latest development has made the ARMY go into a frenzy as the FIFA World Cup is the world's biggest sporting event, which attracts 3.5 billion viewers.
The 2022 FIFA World Cup will be held across eight venues spread across Qatar, starting from November 21. The first day will see action from England, Netherlands, Senegal, and Argentina.
Since going into a hiatus, J-Hope has released his debut solo album "Jack In The Box", which has been earning rave reviews. Jim and RM are also working on their personal projects. Jungkook released a collab song with Charlie Puth called "Left And Right", which has been dominating charts globally. V is part of the docuseries "In The Soop: Friendcation".