Celebrity
BTS: J-Hope's Solo Debut Album 'Jack In The Box' Enters Top 20 On US Billboard 200 Chart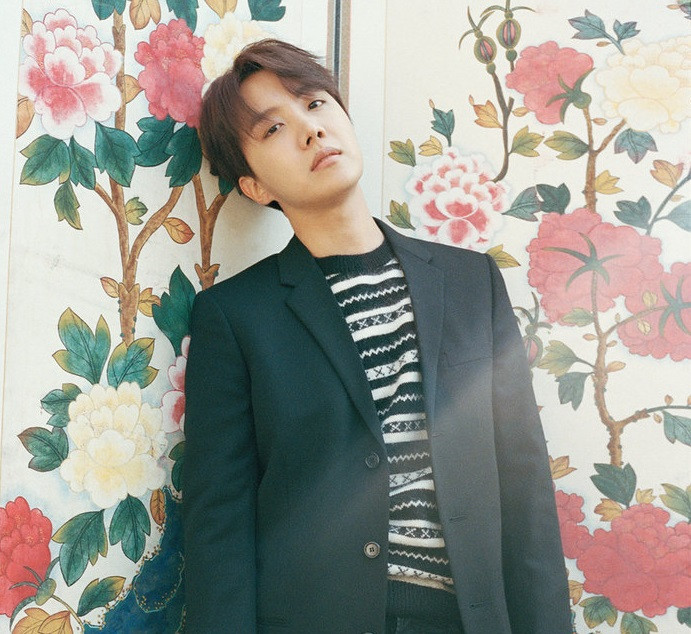 BTS rapper J-Hope's new album "Jack In The Box", which is also his solo debut, has made it to the top 20 on the US Billboard 200 chart. It is Hobi's highest solo entry so far on the chart.
Billboard shared on its Twitter account on July 26 that Hobi's new solo album made its debut at the No. 17 rank on the album chart dated July 30. It is the K-pop super idol's highest charting solo entry after "Hope World", his 2018 mixtape that had made its debut at No. 63 and later peaked at No. 38.
The solo debut album, which was dropped on July 15, is also on the No. 5th spot on US Billboard's weekly top-selling albums chart, while the title song "Arson" is the week's second top-selling track. The single also made its debut at No. 96 on Billboard's Hot 100 chart, making it Hobi's third solo entry after the 2019 hit "Chicken Noodle Soup" and the pre-release song "More" from "Jack In The Box".
For the new album, J-Hope ditched his more popular cheerful and sunshine persona for a darker and more sinister side, which the ARMY is loving completely.
Incidentally, J-Hope is all set to make music history by becoming the first South Korean headliner at the 2022 Lollapalooza Festival in Chicago on Sunday, July 31. It will also be the first time that a member of BTS will appear solo at a large music festival. Hobi is going to be performing the songs from his new album during the event.
Meanwhile, Hobi has been living it up since arriving in the US for his upcoming event. The much-loved artist has been sightseeing, dining and wining, and making the most of his visit.
The members of BTS have always been popular for breaking norms, promoting non-binary gender approaches, and even wearing gender-neutral outfits.
Now, Hobi has added another leaf to the list of inspirations by flaunting a bold, dark nail polish on his fingers. Though he has been previously also spotted wearing nail paint, now it has become more of a staple part of his style.
The singer was first spotted sporting painted nails in an Instagram post in May, which in all likelihood was when he was filming for the music videos of his new tracks "More" and "Arson". Both MVs show J-Hope with nail polish on. Now, he is carrying on with the theme in reality too.