Celebrity
BTS Teams Up With Samsung For 2022 Campaign Featuring Flip Phones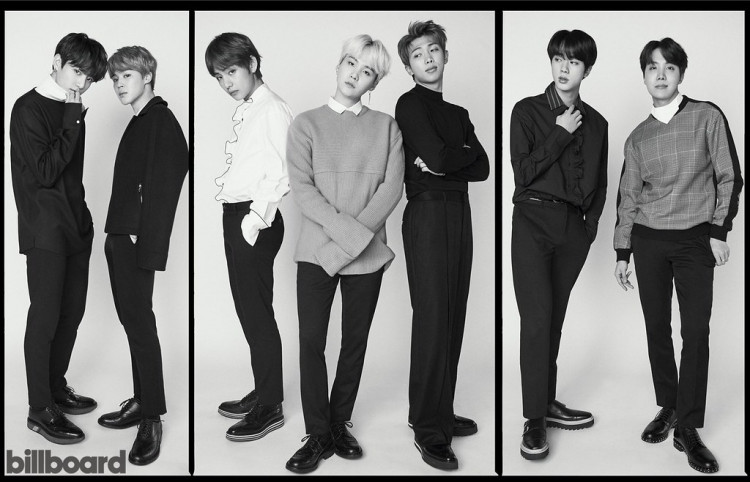 Kings of K-pop BTS and Samsung Electronics have teamed up once again for the latter's 2022 campaign, which will feature the newest line of flip phones from the brand.
The electronics brand unveiled a black and white teaser image featuring the seven Bangtan Boys who are seen standing with their back to the camera. The photo was released ahead of the Unfold Your World event by Samsung Galaxy Unpacked 2022 that is going to be held on August 10.
Samsung will be collaborating with the K-pop band in numerous promotions for its Greater campaign, which will feature its new range of flip phones in conjunction with BTS's new track "Yet to Come (The Most Beautiful Moment). It will be used as the main theme song for the promotion. Moreover, a new foldable video for the song will be dropped on August 10.
Samsung also plans to use the Bora Purple shade as the main color scheme, as an ode to the iconic band, for its upcoming campaign. The advertisements of the campaign are expected to be shown on LED worldwide with the band's signature color, including at iconic destinations such as New York City's Time Square.
Incidentally, Borahae is a time period named by Kim Taehyung aka V of BTS. The term basically refers to the Koeam words Bora (Purple) and Saranghae (the heart sign), together coined to mean "I Purple You" or "I Love You". It is represented digitally with BTS's now famous purple heart emoji.
The Bora Purple editions of Galaxy S22 and Galaxy S22+ are also going to be launched globally on August 10.
Sonia Chang of Samsung stated that Bora Purple embodies a sense of calm and optimism with its neutral and pastel tones. She added that the color will unfold the world with its power of choice. According to her, whether a person is a lifelong lover of the color purple or a K-pop star, the Galaxy 2022 Bora is created for everyone.
Meanwhile, experts from the industry are predicting that the brand will be dropping new products like the Galaxy Z Flip 4 and 'Galaxy Z Fold 4 during the Samsung Unpacked 2022 event.
Incidentally, Samsung launched a unique BTS version of their Galaxy S20+ telephone in 2020. It was not totally purple but included several options that only the ARMY would actually recognize.