Celebrity
Famous K-Celebrities Who Are Ambassadors Of Giant Luxury Brands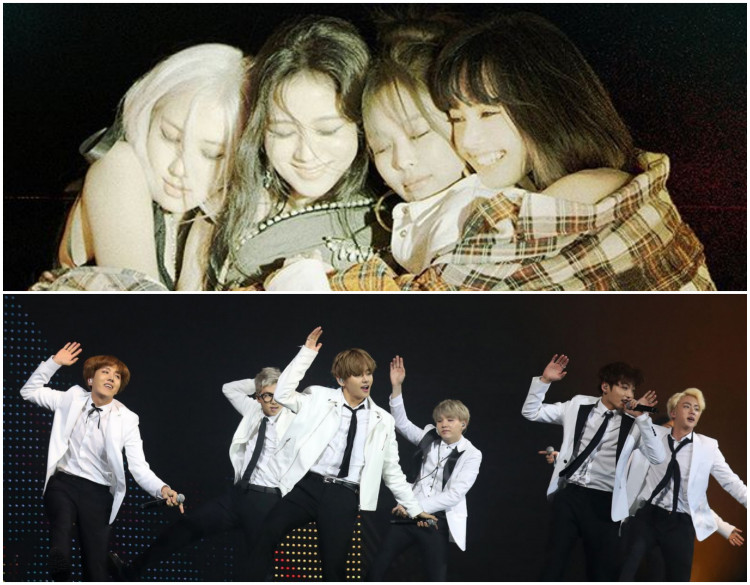 The power of the Hallyu Wave is at an all-time peak, and it cannot be more apparent than now when the biggest names from the world of luxurious fashion and couture have signed Korean celebrities as their ambassadors.
Here are some of the South Korean celebrities whose names are attached to the giants of luxury brands and labels, in fact some of them are not just muses of one classic brand but two!
Kai - Gucci
Kai, a band member of EXO, is the brand ambassador of Italian giant Gucci at the moment. Incidentally, the fashion house got inspiration from the popular celebrity for their own teddy bear collection.
Jennie - Chanel, Calvin Klein
BLACKPINK member Jennie is the face of one of the world's most iconic brands, Chanel. She first became the ambassador of Chanel Korea in June 2018. Later, in October of that year, she was named Chanel's global ambassador as well as became the face of the Coco Neige 2021-22 campaign.
Jennie has also been associated with many Calvin Klein collections and campaigns since 2021.
Rose - Yves Saint Laurent, Tiffany
Rosé became the global ambassador for Yves Saint Laurent in July 2020, becoming the brand's first global ambassador in nearly 60 years.
If that was not all, the BLACKPINK member was also named as the newest global ambassador of high-end jewelry brand Tiffany & Co in April 2021.
Lisa - BVLGARI, Celine
Lisa was simultaneously selected as the brand ambassador of two huge brands BVLGARI and Celine in the same year in 2020.
Jisoo - Dior, Cartier
The BLACKPINK singer has been associated with the French luxury brand Dior since July 2019. She was also announced by Cartier as their brand ambassador in May 2022.
Hwang Min Hyun - Moncler
Hwang Min Hyun is the current ambassador for the high-end brand Moncler. His charm suits perfectly to a high-end brand.
aespa - Givenchy
Fourth-generation K-pop band aespa was named Givenchy's ambassador in 2021.
IVE Wonyoung - Miu Miu
IVE's Jang Won Young was announced as Miu Miu's brand ambassador in December 2021.
Bae Suzy - Dior
South Korean celebrity Bae Suzy was announced as the House ambassador of Dior in April 2022.
Song Hye Kyo - Fendi
South Korean actress Song Hye Kyo became Fendi's first Korean global ambassador in February 2021.
BTS - Louis Vuitton
Arguably the most famous Korean celebrity worldwide, the Kings of K-pop BTS are the brand ambassador for one of the top names of fashion, Louis Vuitton. Of course, nothing less than the best can do for the best!