Music
TXT's 'Minisode 2: Thursday's Child" Is First K-Pop Album Of 2022 To Spend 10 weeks On Billboard 200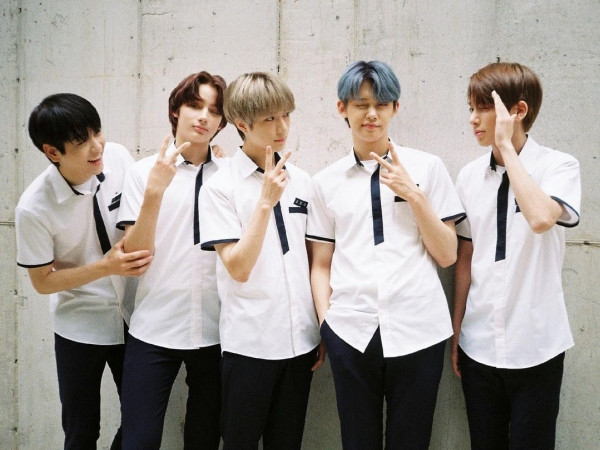 TOMORROW X TOGETHER, known more popularly as TXT, has become the first K-pop act to spend ten weeks on the Billboard 200 chart with their 2022 album "minisode 2: Thursday's Child".
The recent mini album by the K-pop group held on steadily on Billboard's Top 200 Albums chart for the week ending on July 30 at the No. 128 spot, in the same rank as last week. The chart is the weekly ranking of the United States' most popular albums.
Not only has the album extended its own record as the year's longest-charting K-pop album, but it has also made the TXT the third K-pop act in history to have numerous albums chart for 10 weeks on the Billboard 200, after BTS and NCT 127.
The album also stayed strong at the No. 6 rank on this week's World Albums chart, apart from sweeping the No. 7 spot on both the Top Current Album Sales chart and Top Album Sales chart.
TXT also held onto its position at No. 62 on Billboard's Artist 100 this week, marking the band's 29th overall week on the chart.
Incidentally, TXT recently collaborated on a new song "Valley Of Lies" with Iann Dior that has gained a lot of popularity in less than two days. The members of the band, namely HueningKai, Taehyun, Beomgyu, Soobin, and Yeonjun along with Iann Dior revealed the highly-anticipated song on July 22 at midnight KST. Since then, the track has gone on to dominate several global charts.
The song topped the iTunes charts in several countries and regions soon after its release. On July 24, BIGHIT Music made the announcement that the track made its debut at the No. 1 rank on iTunes Top Songs charts in at least 15 countries and regions worldwide, including Poland, the Philippines, and Argentina.
Meanwhile, TXT has joined the coveted line-up for the popular US music festival Lollapalooza. It will mark the K-pop group's first ever American music festival debut, also serving as a worthy conclusion to their recent US tour "Love Sick".
For the festival performance, TXT will continue to celebrate the songs of their fourth mini album, with hits such as "Trust Fund Baby" and "Good Boy Gone Bad", all of which have an element of nostalgic pop-punk beats. The album's electric riffs and unique hard-hitting sound will definitely make TXT's stage performance a big hit.