Celebrity
First Time On K-Pop: TXT Spends Three Weeks On Billboard 200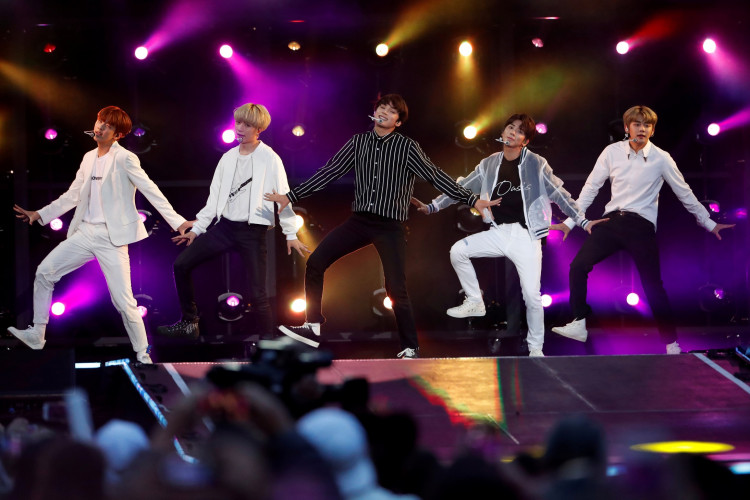 The five-member South Korean boy band TOMORROW X TOGETHER, famously known as TXT, achieves new heights in America with its new album!
TXT maintains spot on Billboard 200
Billboard is something any artist in the world would like to touch. And with TXT's current case, the boy band has gotten so much more of touch but a new record.
Soompi reported that the K-pop all-boy group's new 2021 album entitled The Chaos Chapter: FREEZE has now spent three weeks on the Billboard 200.
It was revealed on the figures released by Billboard for the week that ends on July 3 (Saturday) that TXT maintained its stay on the coveted Billboard 200 Album chart, which ranks the entire most famous album in the United States.
TXT's The Chaos Chapter: FREEZE debuted at No. 5 on its first week on the charts and then jumped at No. 34 on its second week and now at No. 82.
Despite the decreasing landing of the boy band's album each week, it is apparent that TXT is an in-demand artist in the country.
TXT sets a new record
Furthermore, not just that TXT and its new album are popular in the United States, The Chaos Chapter: FREEZE has also become the first K-pop album of 2021 to spend three weeks on the Billboard 200.
So far, only TXT has achieved the feat for this year. It happens to be that it is the same album that TXT had the longest stay on the chart. Also, the songs of the album made their way to other Billboard charts.
For the time being, TXT is the sixth K-pop artist who has achieved the notable feat. The band follows the footsteps of its elders BTS, SuperM, BLACKPINK, NCT 127, and NCT.
Undoubtedly, TXT's massive influence on its American populace is proven to be stern and long-lasting, thanks to the American MOAs.