Celebrity
TXT's Yeonjun Opens Personal Instagram Account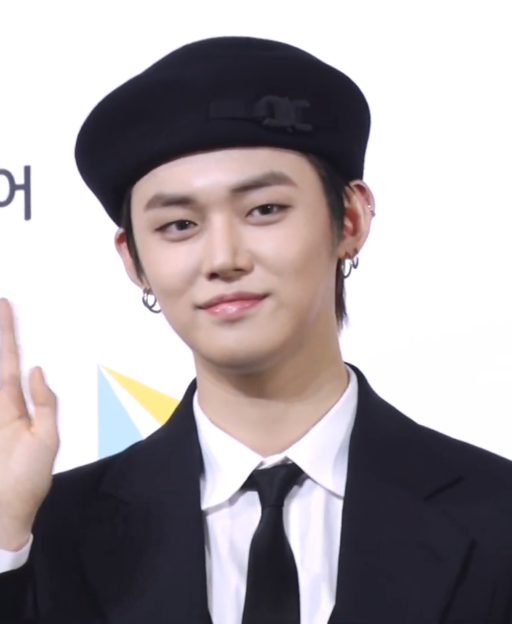 Yeonjun, the band member of K-pop group TXT, opened his personal profile on Instagram on January 6. The singer's first post was an image of himself with the simple caption "Hi". In the image, he is seen wearing all black, with a white turtle-neck inside, and sitting on concrete steps.
The vocalist, who joined the social media platform under the handle @yawnzzn, has already received the blue verification icon from Instagram. He is the first member from TXT to get a personal Instagram handle.
Within just 9 hours of opening his personal account, Yeonjun already has 2.5 million Insta followers. The only account that Yeonjun is currently following on Instagram is the official TXT handle.
The TXT singer has had a fan account under the handle @official_yeonjun for quite some time. The so-called fanstagram account also has 1.4 million insta followers. At present, the fan profile, which has more than 480 posts, is still active.
Yeonjun is one of five members of TXT, short for TOMORROW X TOGETHER. The group's other members, namely Huening kai, Taehyun, Beomgyu, and Soobin have still to open their personal accounts. At the moment, it is not yet known if they are planning to launch their accounts too.
TXT first made its debut in March 2019 with the mini-album "The Dream Chapter: MAGIC". The album debuted and peaked at number one on the Billboard World Albums Chart and Gaon Album Chart. It also made an entry at No. 140 on the US Billboard 200. At that point, "The Dream Chapter: MAGIC" became the highest-charting debut album by any male K-pop band.
"Crown", the lead single of the album debuted atop the World Digital Songs, and TXT topped the Billboard Emerging Artists Chart, making the group the fastest K-Pop group to appear in World Digital Songs.
TXT recently made a comeback in November 2021, with "Chaotic Wonderland", their first Japanese mini-album. It featured a new version of "0X1=LOVESONG (I Know I Love You)" and "Ito", an original song.
The band also recently took part in the 2022 Weverse Con [New Era] online concert, which was held with several artists from HYBE Labels on New Year's Eve.
The 4th Generation K-pop group was awarded the "2021 Men of the Year Pop Icon Award" by GQ Japan on November 24, 2021.
TXT also has a new fiction webtoon coming up on January 17, called "The Star Seekers".