Celebrity
BTS: Producer Sleep Deez Says Beyonce & Daughter Blue Ivy Carter Are Fans Of Jungkook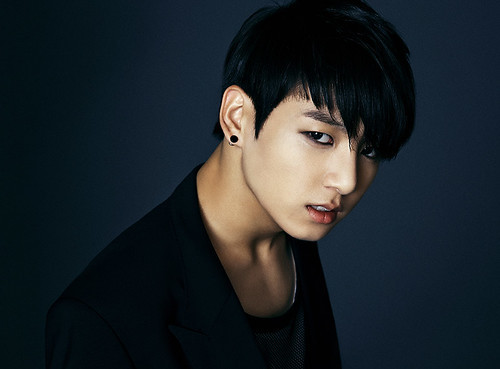 Sleep Deez, who is a Grammy award-nominated producer has recently said that international megastar Beyonce, as well as her daughter Blue Ivy Carter, are fans of BTS's golden maknae Jungkook.
The acclaimed producer has worked with BTS and other global artists such as the Black Eyed Peas, Rihanna, Wale, and Usher. He also produced Jungkook's track "My Time", which was a record-breaking song. In a Q&A session on Twitter and social media, the producer said that Beyonce loves "My Time".
In fact, Sleep Deez also shared that Jungkook is probably Blue Ivy Carter's favorite BTS member. Incidentally, Beyonce had posted Jungkook's photo on her website in 2021 for her Virgo season yearbook.
Meanwhile, Jungkook has set a new record in collaboration with Charlie Puth as their song "Left And Right" crossed 100 million Spotify streams. The track, which was released on June 24, has been breaking multiple records on global charts ever since it was dropped.
Jungkook became the fastest Korean and K-pop soloist to achieve the feat as the song got 100 million streams on Spotify in less than a month, earning the honor in just 24 days.
On its release, "Left And Right" held numerous No. 1 positions in many countries on Spotify, such as the Philippines, South Korea, India, and Pakistan. On the very first day, the track secured the eighth position with 980k streams, making it the highest debut on US Spotify by a K-pop soloist.
That's not all, the track also made its entry into the UK Official Singles Chart for three consecutive weeks, as per the latest chart release on July 15. The song is also now the sixth fastest song by a K-pop artist to earn 100 million Spotify streams, surpassing even Halsey and BTS's "Boy with Luv".
Charlie Puth reunited with Jungkook, after four years of their collaborative stage performance at a Korean awards ceremony in 2018, to create "Left And Right".
The refreshing, catchy, and upbeat pop summer song exceeded 100 million views on YouTube on July 13. The lyrics of the song focus on memories of past love and how thought-consuming a former relationship can become. The music video of the song shows the two superstars visiting a therapist's office to get help for their love sickness.
The members of BTS are currently focusing on their individual projects.