Celebrity
Jin Shares Photos Of BTS Shooting For Unknown Project, ARMY Wonders If It's For Run BTS Or New Disney Docuseries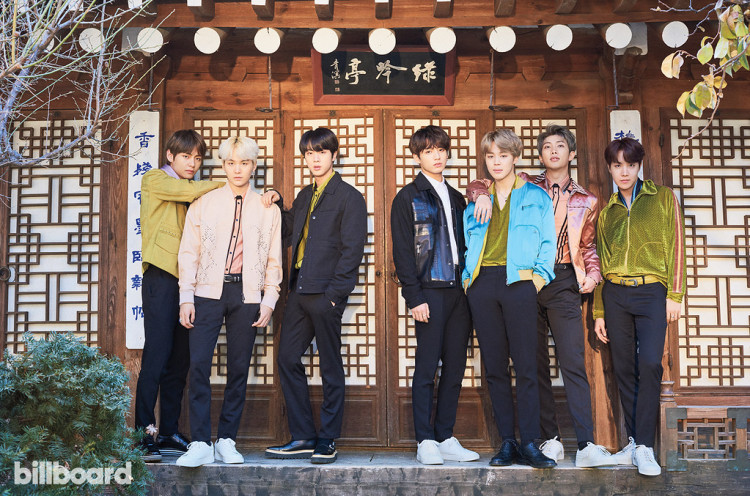 The seven members of BTS were recently spotted on the Gangnam streets of Seoul, near the old BigHit Entertainment office building. As per one handle, the K-pop idols were at Nonhyeondong, which was the location of their old dorm. As of now, it is still not very clear what the yet unknown project is all about.
The septet Bangtan Boys were seen in casual outfits with mics plugged on the shirt collars of their shirts, with a camera crew following them, as per onlookers. The boys presented their charming selves, which also showcased perfect harmony between them.
Since it has not been disclosed what the band members were filming for, fans took to online communities and social media platforms to guess what the shoot is for, with many thinking it could be for RUN BTS or the upcoming docuseries on Disney.
RUN BTS is the signature variety show by the group from which they took a break earlier in October 2021, soon after airing episode 156. However, the members promised to come back with it, and according to the ARMY, with the current focus of the band members being more on solo projects, it could be the right time for the show to make a return.
The photos posted by Jin show the members wearing the same outfits, which coincided with what the the onlookers had shared from the Gangnam area. In the photos, Jin adorably showcased his many tries at getting some solo pictures, with J-Hope, Jimin, RM, and Jungkook getting in his way.
The caption of Jin's post even requested everyone to please let him take a photo alone as Jungkook, RM, Jimin and J-Hope seemed to be getting in his way and photobombing him with various funny expressions and poses.
However, two of the band members Kim Taehyung aka V and J-Hope were missing. Incidentally, Hobi is busy at the moment getting ready for the Lollapalooza Music Fest in the US, and V is also working on his solo project.
Jin also shared photos with the Seoul Olympic Stadium in the background. Incidentally, the stadium also served as the venue where the band hosted the "Permission To Dance" concerts a few months ago.
All the megastars looked cute and boyish in the photos and sported longish jet black hair and casual attires.