Celebrity
Stray Kids' Hyunjin Injures Hand During K-Pop Band's Ongoing Tour In North America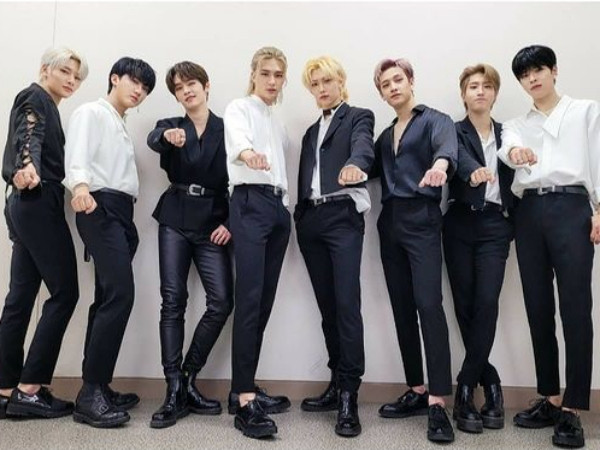 The management agency of K-pop band Stray Kids, who are currently in North America with their ongoing tour, entitled "Maniac", released a statement on July 14 updating fans about group member Hyunjin's participation in the upcoming schedules of the tour.
JYP Entertainment said that Hyunjin sustained a minor injury on his right arm, just before the group had their Oakland performance on July 12. He was advised to focus on his recovery and limit his movements after seeking medical expertise.
The full statement by JYPE said that right before the Oakland show on July 12, during local time on Tuesday, the artist bumped his right hand on a door, getting minorly injured.
The rapper, however, participated in the Oakland show after getting first aid from the medical team at the venue itself that day. It was on July 13, at the local time on Wednesday, that he got a thorough medical examination. The doctor advised that Hyunjin should restrain from making harsh movements, though the injury was minor.
Consequently, the singer will be avoiding strenuous movements, while focusing on treatment for the time being. As a result, his performances for the remaining tour days could be partially limited.
JYPE also apologized for causing concern to the band's official fandom, who are known as STAYs, and who have been waiting for the artist's performances. The agency also stated that they willdo everything they can to support his swift recovery.
Therefore, it seems for now Hyunjin may not be able to perform with the rest of the band at the next show in Seattle. The Stray Kids will be going to Japan next with two shows in Tokyo on July 26 and 27 after wrapping up the North American part of their second world tour.
Meanwhile, Hyunjin had recently thanked American Sign Language (ASL) interpreters during the MANIAC world tour on the July 10 concert in California. Fans had noticed ASL interpreters at the concert and applauded their initiative.
The artist told the concert audience that he had come across the videos of the interpreters helping people, while he was looking for videos of the concert from that night. The ASL interpreters were also touched by Hyunjin's kindness of specifically mentioning them.
Stray Kids is a South Korean boy band of eight members, namely Hyunjin, I.N., Seungmin, Felix, Han, Changbin, Lee Know, and Bang Chan.