Celebrity
BTS: Jungkook Spars with Japanese MMA Fighter Choo Sung Hoon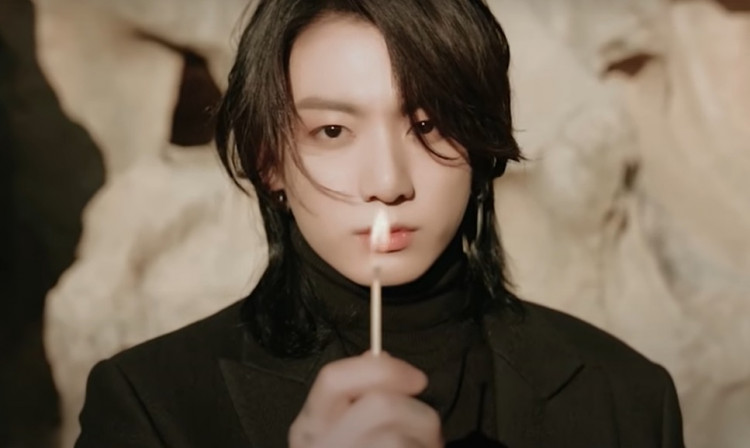 The golden maknae of BTS, Jungkook recently had a sparring session with Yoshihiro Akiyama aka Choo Sung Hoon, a Japanese mixed martial artist as well as a judoka.
Hoon recently shared pictures and a short clip where he is seen having a sparring session with Jungkook, captioning the post with "Nice fight #jungkook". The youngest member of BTS also seemed to get the professional fighter and champion's seal of approval at the end of the snippet, with the latter saying well done to him.
Jungkook'slove for boxing is well known. He also likes high-intensity workouts and is one of the fittest members of BTS who is obsessed with building his body. The South Korean megastar also had his coach fly to the US when the Bangtan Boys were touring there so that the former would not miss his practice sessions. He also shares videos now and then of his boxing sessions on his Instagram feed.
In fact, Hoon had seen a boxing post on his coach's Instagram and had commented to convey to the K-pop idol that they should spar the next time. When Jungkook saw the update he smiled brightly and asked the MMA fighter to please murder him!
In the sparring snippet, both the celebrities had their faces covered with a face guard. Jungkook's look, with a cute ponytail at the top of his head, also won the internet. The young heartthrob has previously been seen sporting the same style when BTS had visited New Zealand during Bon Voyage season 4.
Meanwhile, in other news, Jungkook has become the Fastest Asian Soloist on Spotify to surpass 20 million streams for his collab song with Charlie Puth called "Left And Right".
The song gained 23,865,496 Spotify streams on its fourth day, the earlier record was held by Joji in five days.
Not even one week since its release, "Left And Right" has already bagged numerous records and won hearts in the Asian and K-Pop soloist categories worldwide. The track continues to gain even more popularity in various countries as well as on music charts.
Incidentally, Charlie Puth has given his followers some hilarious points about his conversation with Jungkook, who is known for being disinterested in texting.
According to Puth, his and Jungkook's text conversations are mainly one-word exclamations such as Yeah, Wow, So Good!