Celebrity
BTS Creates History With Highest Tally Of Non-English Language Albums By A Group Debuting At #1 On Billboard 200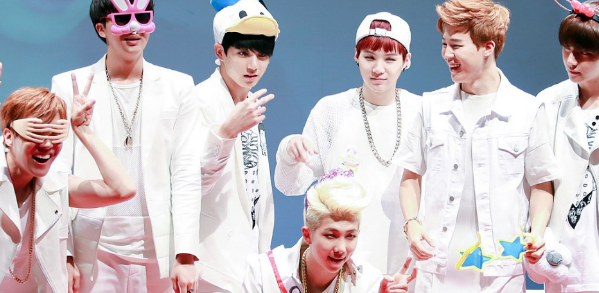 "Proof", the recently released anthology album by BTS debuted at No. 1 on the Billboard 200 chart for the week dated June 25, getting the K-pop mega group its sixth chart-topper.
The Bangtan Boys are now the only Korean artists in Billboard history to debut six consecutive albums at the top and thereby have set a new record.
The album was released on June 10, just four days before BTS announced an indefinite hiatus to pay attention to the septet's solo ventures. The group also spoke about their present and future. The seven-member band from South Korea was formed in 2010. The band made its chart debut on the US Billboard in 2013.
The Bangtan Boys are now the first artist from Korea to dominate the Billboard 200 with six different albums. The band's first No. 1 album was the 2018 release "Love Yourself: Tear", it was followed by four more albums namely "Love Yourself: Answer", "Map of the Soul: Persona", "Map of the Soul: 7", and "BE". Now "Proof" is the sixth album.
In the history of the Billboard 200 chart, only 15 non-English language albums have ever dominated it, out of which six of the albums are by BTS. "Proof" got the highest US sales of any album by a group in 2022, of which more than 259,000 of the traditional album sales were in CD sales, making it the highest sales week for an album on CD in the USA since "30" by Adele that sold 378,000 CDs in its first week in 2021.
"Proof" by BTS is a career retrospective release, featuring three CDs and 48 songs. All, but three of the songs on the tracklist, were already known to fans of the band. The three brand new songs include the lead single "Yet to Come (The Most Beautiful Moment)", "For Youth", and "Run BTS".
"Yet to Come (The Most Beautiful Moment)" is reportedly expected to perform well on the next Billboard Hot 100, and the other two tracks could reach the most popular songs list as well in the U.S.
The lead single could also become another one of BTS's top 10 smashes, getting the band their first such win since 2021, when they earned three No. 1s, which included "Butter", "Permission to Dance", and the collaborative hit with Coldplay "My Universe".