Celebrity
BTS: Jungkook Dances To 'That That', Reveals Why He Deleted Instagram Posts, Discloses He Finds V Most Handsome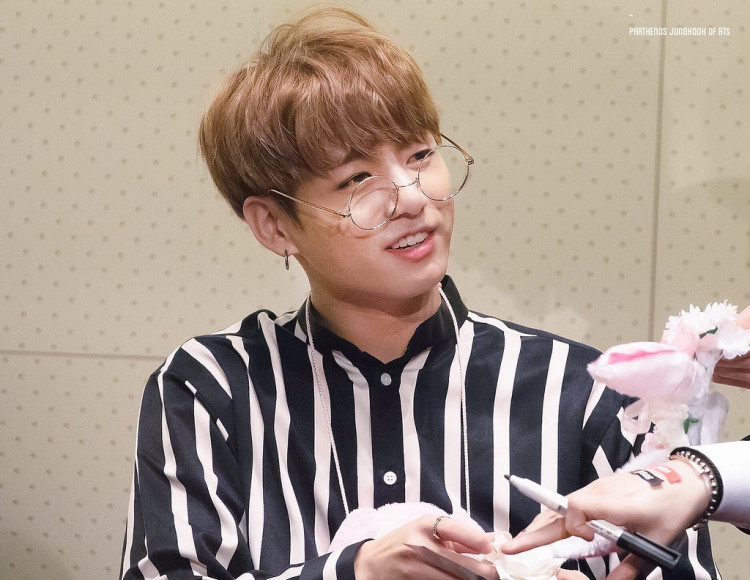 The golden maknae of BTS held a fun V Live session on Tuesday. During the online event, the much-loved singer cooked up a storm.
Jungkook revealed everything from why he deleted his posts on Instagram, to singing and dancing on his fellow band member SUGA and worldwide Korean sensation Psy's collaborative chart-busting track "That That", as well as talking about how another band member V is really handsome.
The youngest member of the mega K-pop group BTS could be seen hosting the session while camping, though he did not disclose his location when a fan asked him about it. Rather Jungkook wittily replied that the fan should not come to the location because it was so late at night and therefore unsafe
He also added that it was the sound of the rain as he was outside camping. The K-pop artist also revealed that he drank a glass of alcohol and that it felt great.
The singer was seen sitting on a chair, placed outside near a bonfire. Jungkook was dressed in a full-sleeved T-shirt in black, worn with black pants.
To begin with, he answered a fan question that asked him why he deleted all his Instagram feed. According to Jungkook, who replied laughingly, there was no reason for it, he just did not like the settings/vibes of the feed so he thought of redoing it.
The superstar added that there was something about the Instagram feed, that he did not like and he did not even know there was a restoration time for it.
Jungkook also spoke about V, saying that among so many people he has seen Taehyung's looks are the most striking. The singer added that he thought how can someone look like V as he is really handsome. The South Korean artist also did an impromptu jig to "That That", doing the whole hook step routine.
He also spoke about his style when a fan questioned why he changed his earrings to four, saying that he did not really change but that they just fell out but it did not hurt him or anything. Jungkook also touched on the topic of his hair saying he is growing it at the back.
The handsome BTS singer also replied to a fan who asked whether the former would eat the Korean snack of ramyeon, saying he would as he bought it for eating!
The whole live session was quite a fun riot with both Jungkook and fans enjoying it.