Celebrity
BLACKPINK: Lisa Gets Mobbed In Paris By Fans For Photos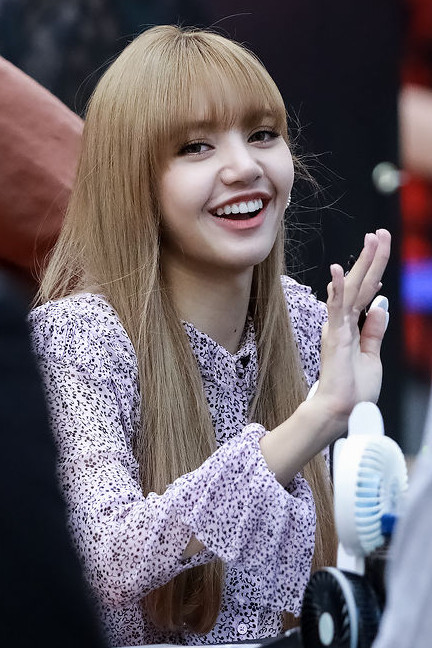 K-pop megastar Lalisa Manoban aka Lisa of BLACKPINK cooked up quite a storm in Paris recently. She was in the City of Love for a BVLGARI event, it is a brand that she represents as a global ambassador.
Earlier this week, Lisa joined other international superstars namely Anne Hathaway, Zendaya, and Priyanka Chopra in Paris for the "Eden The Garden of Wonders Event" jewelry show by BVLGARI.
As the BLACKPINK singer was leaving the venue, fans swarmed her for pictures and videos, and literally mobbed her. The Thai-born artist, however, initially, did not seem to lose her cool and smiled through it all.
Later on, many of the fans took to social media platforms to share the video of the incident, where Lisa was seem surrounded by fans and the paparazzi. Some of the overzealous people around her also tried to push her bodyguard, while trying to take pictures.
Lisa seemed to maintain her composure and kept smiling and greeting her fans. The swarm of people surrounding her, however, started to become bolder. One fan even went beyond one of the bodyguards and tried to make a heart sign in front of Lisa. The BLACKPINK singer started to look a little uncomfortable by the end of the clip.
A Twitter user who had attended the event and was present at the scene disclosed that she and her friends were asked to spread misinformation to people that Lisa was going to leave from the back gate, thereby diverting attention from the singer who would then actually leave from the front entrance in peace. However, even with this careful planning all seemed to have been futile as the K-pop idol was still caught off-guard.
Many BLINKs have taken to social media and online communities to express their disappointment with Lisa getting mobbed at the BVLGARI event. Many called the incident terrible and said those fans who did this were uncivilized.
Meanwhile, BVLGARI's CEO, Jean-Christophe Babin, to his personal social media handle proclaiming admiration for Lisa. He called the globally famous star one of the five world-class artists who represent the luxury brand.
Lisa served some stunning looks at the event dressed in a bright canary yellow dress, accessorized with the brand's emerald-green diamond-studded necklace, as well as the signature twisted snake bracelet and a huge ring.