Celebrity
Did BTS's V Accidentally End Up Following BLACKPINK's Jennie on Instagram In December While Actually Checking Out Her Page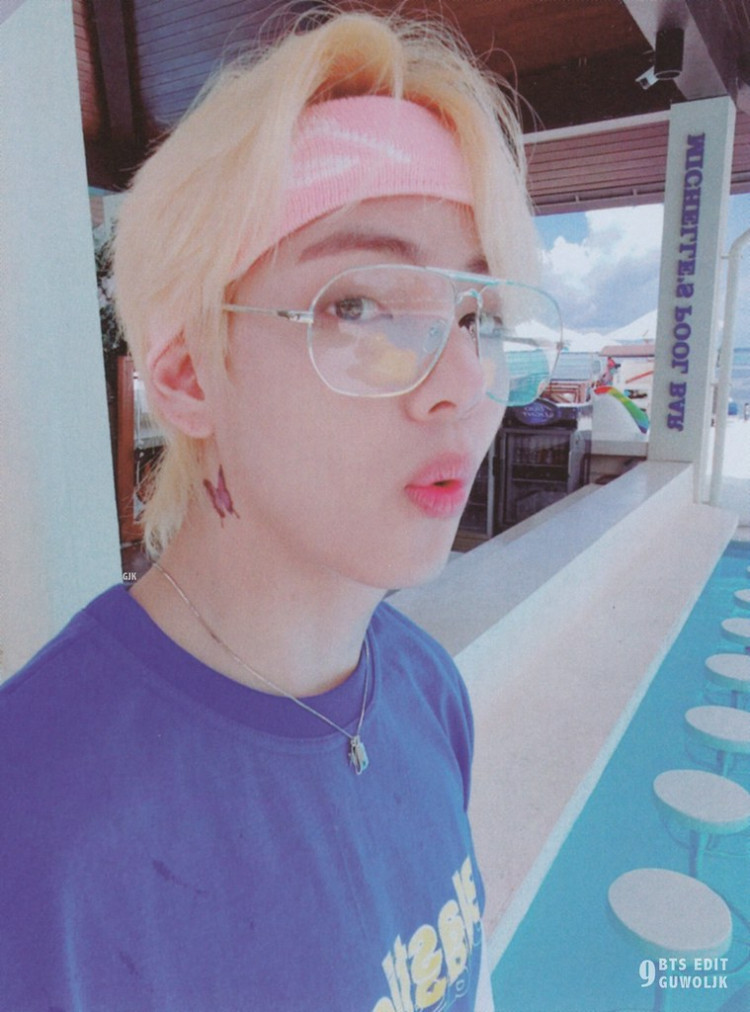 Kim Taehyung aka V is back on social media, with a post on Instagram, after a long hiatus, amid the dating rumors that swirl around him and fellow mega K-pop idol Jennie of BLACKPINK.
Not only did TaeTae drop a picture on Instagram but also interacted with fans on Weverse. The superstar had been missing from Instagram for almost a month, and he made a comeback by dropping a monochrome photo of himself. V, however, did not caption the photo.
According to a new media report, an airline crew has confirmed seeing the two megastars, V and Jennie, traveling together on a flight, which supposedly confirms the speculation that the two are dating.
An employee of T'way, a Korean budget airline T'way wrote on "Blind", which is an anonymous Korea-based social networking app, shared that many of the employees thought the duo was publicly dating as they were so openly traveling together.
The rumors linking the two started after alleged photos of the two, sitting together in a car, with V driving and Jennie in the co-passenger seat, apparently taken on the South Korean island of Jeju, made their way to the internet earlier this week and became viral.
Incidentally, BTS's label has not commented on the rumors but BLACKPINK's label YG Entertainment released an official statement addressing the situation and said there was nothing going on.
V had created quite a stir in December last year, right after the seven Bangtan Boys had opened their personal Instagram accounts. TaeTae had accidentally followed only one another person, apart from following his band members on Insta. The person in question happened to be Jennie.
TaeTae had them immediately unfollowed Jennie on Insta and later on mentioned something about not being well versed with the social media platform and that he was still trying to figure it out.
The action was, however, noticed by the fandoms of both the biggest K-pop groups in the world, i.e., the ARMY and BLINKs. The internet also saw a lot of arguments between fan members of each group.
Now, in the wake of all these rumors, is it possible that V was checking out Jennie's Insta profile because he actually wanted to check out the profile of the person he was interested in, but accidentally ended up following. For now, everyone's guess is as good as another person's, unless HYBE and YG throw more light on the ongoing speculations.