Celebrity
BLACKPINK Reunites Publicly After Ages To Attend Queen Elizabeth II's Birthday Celebration At The British Embassy In South Korea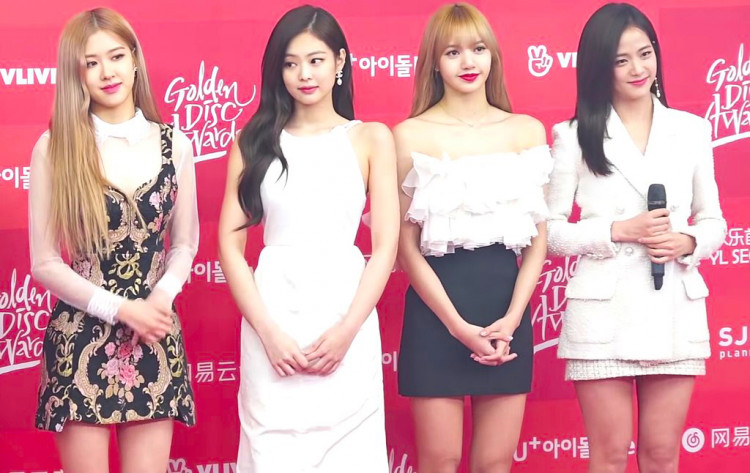 Mega K-pop idols BLACKPINK were spotted together, with all members at one place, publicly, in what seemed like after ages.
The event in question was the birthday celebration as well as the platinum jubilee celebration of Queen Elizabeth II at the British Embassy in the South Korean capital city of Seoul. This year marks the British Queen's 70th year as a monarch.
BLACKPINK attended the event as the United Nations Conference of the Parties on Climate Change ambassadors. The group was the promotional ambassador for 2021's United Nations Climate Change Conference (COP26) in Glasgow, Scotland.
Band member Rosé gave a speech congratulating Her Majesty on her birthday as well as commemorating the Platinum Jubilee. On behalf of the band, the Australian-born singer said that they wanted to thank the Embassy for giving them the opportunity to be the ambassadors of the COP26.
Rosé mentioned that BLACKPINK was so happy to be invited to celebrate the Platinum Jubilee of the Queen. Fellow band member Jennie then invited everyone to make a toast for the Queen.
All the four band members, who are reportedly gearing for their comeback album, looked resplendent. The oldest member of the band, popularly known as its unnie, Jisoo was dressed in a black and white ensemble comprising a white shirt, a black glittery v-neck over-top, a black mini skirt, and booties.
Rosé, looking pretty with her short strawberry blond hair, chose to wear trousers and a top, paired with a grey jacket. Jennie wore a short white dress with a black belt tied into a ribbon.
Band maknae, Lisa, who now sports her hair short and blonde with bangs, was seen in a white, ruffled shirt and black trousers.
Check out BLACKPINK making its appearance at the high-profile event here.
The four members of the group are now starting to take part in group interviews, photoshoots, and now finally public appearances. Fans have been quite vocal for some time about BLACKPINK not doing anything about a comeback, and also refusing to believe if they are at all making a return. In fact, the four had not made a public appearance as a group for quite some time.
The group recently did an in-depth interview with the prestigious American magazine Rolling Stone talking about their journey, trials, and tribulations as a band and as individual members of the band, giving glimpses into their personal journey as well.