Celebrity
BLACKPINK: Jennie Reveals Members Didn't Eat Properly Or Rest For 3 Years After Debut, Taking A Toll On Health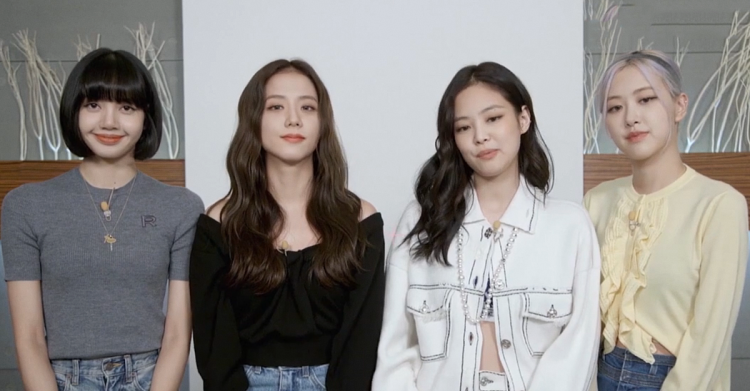 BLACKPINK singer Jennie recently shared an insight into the life of the girls' group members and their relentless hard work on debuting.
Before making their debut in 2016, the band members trained for years under their management company and label YG Entertainment for honing both their performance skills as well as their personalities to suit that of being K-pop idols.
"Whistle", their debut song, propelled them to worldwide recognition but instead of being the end of their training, it was a new start.
Jennie disclosed that the four members, comprising her, Jisoo, Rosé, and Lisa worked without resting or taking a break for about three years after making their debut.
The 26-year-old rapper also mentioned that she did not want to divulge too many of the details as then fans worry, therefore she wanted to be vague.
The singer revealed that for three years since their debut, the quartet worked nonstop without rest. She said that they were young, in their early twenties but their sleep systems were breaking down, and nor were they eating properly. Jennie added that she was not even hydrating herself properly.
The South Korean artist added that all the four band members continued to follow this pattern for three to four years before they began touring. According to her, she did not even have a home during the whole time of a full year and a half, when the band was touring.
The superstar also talked about the repercussions of not paying attention to her physical health and neglecting it for years. Jennie divulged that if she touched something, it would lead to an allergic reaction. It was like she had no immune system at all, but the band needed to keep touring.
The world-famous celebrity added that the tour was complete, then the members got some time off to be at home. At that point, however, Jennie did not have time to learn how to take care of herself. Furthermore, the Korean singer also shared that she is a very delicate person.
Jennie mentioned that she finally could pull through and learn to take care of herself with the help of her family and friends. According to the singer, she has noticed that when she feels good in her body, she is healthier and happier. She does Pilates, yoga, etc. Finally, the singer also feels that being surrounded by good, trustworthy people and pets, is good for well-being too.
Incidentally, all the members of BLACKPINK spoke their heart out in a recent interview for a prestigious, American magazine.