Celebrity
US President Joe Biden Tells BTS That People Care A Lot About What They Say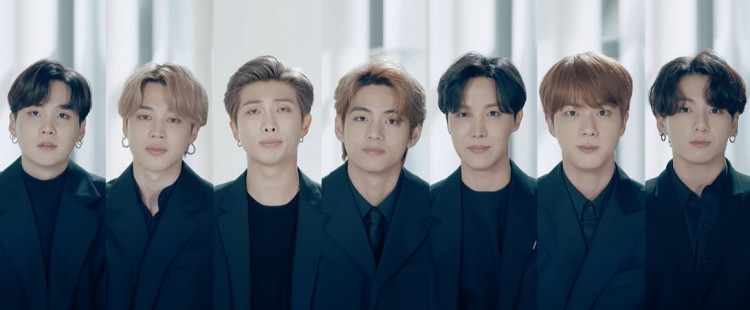 The Bangtan Boys finally met President Joe Biden at the Oval Office in the White House.
The dapperly dressed members of the group proceeded to meet with the US President, after their press briefing session that took place earlier at the White House.
BTS leader RM greeted Biden by saying it was an honor to meet Mr. President, to which Biden replied by welcoming them to the White House and asking the septet to come on up to his office.
Once everyone was seated inside the office, Biden said that May was an important month in America because a lot of Asian Americans have been on the receiving end of real discrimination.
The President further stated that hate can only hide and when good people speak about it and explain how bad it is, then it goes down, and that is why he wanted to thank BTS.
Namjoon then replied that the band wanted to thank the president for his decision such as signing into law the COVID-19 Hate Crimes Act. He also mentioned that the band wanted to be a little help and that they truly appreciated the White House and the government, who are trying to look for solutions.
It was at this point that Biden told BTS that people care a lot about what they said and that what they are doing is good for all people. The US President pointed out that it was not only the K-pop group's great talent but the message that they are communicating, is what matters.
After the session, Biden joined the seven members to make the famous saranghae sign, which is the heart sign using two fingers.
Meanwhile, the band has unveiled another set of teaser concept photos in preparation for the release of "Proof", their upcoming anthology album on June 10.
The new photos see a streak of light falling on the faces of the members. The setting of the picture gives off a darker vibe than their previous concept photos.
In other news, BTS's music video for "Mic Drop" surpassed 1.2 billion YouTube views on June 1 KST. The music video, which was released in November 2017, as a B-side track from "Love Yourself Her", the band's fifth mini-album, reached the milestone in 4.5 years.
"Mic Drop" is now become the fourth music video by BTS to surpass 1.2 billion views along with "Boy With Luv", "Dynamite", and "DNA".