Celebrity
Bangtan Boys Look Like A Pastel Dream In 'Door' Version of New Concept Photos For 'Proof'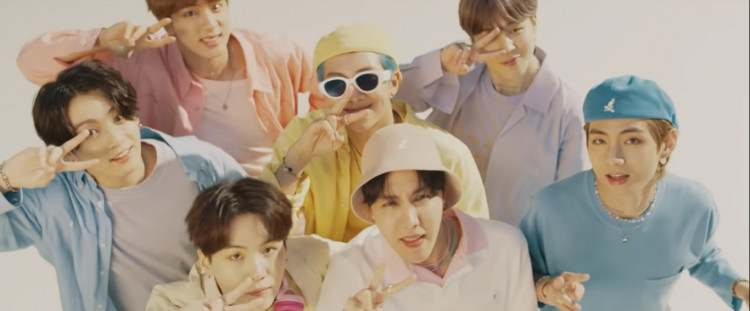 K-pop idols BTS is getting closer to releasing "Proof," their anthology album on June 10 to coincide with their ninth anniversary of debut on June 13.
On June 1 KST, the band dropped a new set of teaser photos exuding dreamy vibe, which saw the septet posing against a white translucent light, while surrounded by white lace curtains and fog.
Meanwhile, it is the second version of the band's "Door version" concept photos, which also make for perfect wallpapers.
The concept centres around the moment when the Bangtan Boys, who made a record that will remain etched in history while carving their own path, open a new door. The newly released photos show a different vibe from the previously released "Proof" version.
According to BIGHIT MUSIC, the "Door" version is the driving force, unlike the previous "Proof" version of the concept photo, which showcased the prevention of oppression and prejudice and emphasized the determined will of the band, who have proven their mettle for nine long years since debuting.
The contrast between the two set of concept photos, one in monochromatic tones and the other in pastel hues symbolize the past and future of the South Korean group. The new photos also express the hope of moving forward towards making a new moment of history.
The new concept photos also include solo shots of all the seven BTS members. Kim Taehyung aka V is seen posing with a metal flower in his mouth, Jungkook looks dreammy, and Jin who poses with a curtain brings back memories of the Wings era.
Jimin is also captured with a curtain in hand, while RM is seen posing dramatically, and SUGA has smoke surrounding him. J-Hope looks straight at the camera for his solo shoot.
The "Door" concept pictures are starkly different from the first set where the Bangtan Boys were seen wearing all-black outfits and lots of blingy jewelry. The photos were bathed in blue light and showed the K-pop idols posing in front of a bullet-holed vault, with a number of bullets in front of them.
The standalone photos of each member showcased each standing against a bullet-holed vault. Many fans also noticed that the number of bullet holes were different in each picture. While a few BTS members had less damage to their vaults, the vaults of others were severely damaged. The ARMY did not miss the symbolism.
Meanwhile, see the new "Door" concept photos here and the earlier photoshoot here.