Celebrity
BTS: V Skydives, Jin Golfs, SUGA Chills, J-Hope Explores Parks, RM Visits Museum Ahead Of White House Meeting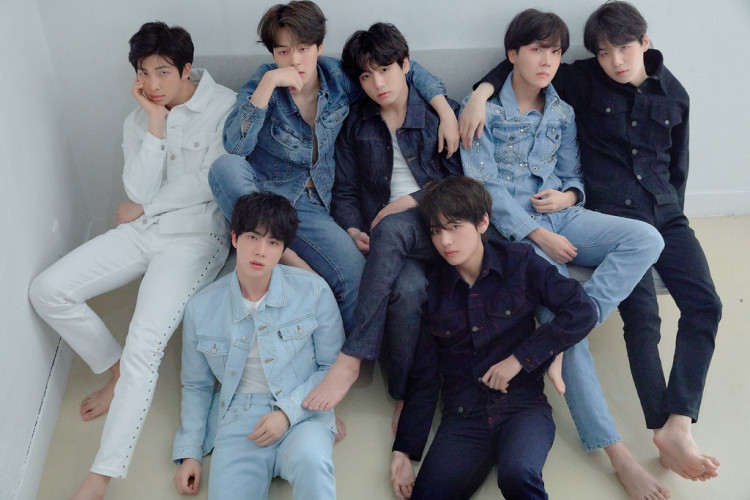 The Bangtan Boys are scheduled to meet the president of the United States, Joe Biden today. The band reached the US on Monday, and they have kept themselves busy since landing. Some of the members shared photos on their Instagram handles, giving a glimpse into what they have been doing to the ARMY.
Kim Taehyung aka V went indoor skydiving inside a simulator, and fans also spotted Jin in the clips that the former shared on his social media. In the short videos, TaeTae, dressed up in red diving gear comprising a suit and helmet, looked ecstatic as he hung upside down and zoomed around mid-air, as the people around cheered for him.
That was not all, as V also went golfing and so did Jin.
Meanwhile, BTS leader RM, who is known to be an art and museum enthusiast spent his free hours at Boston's Museum of Fine Arts. He also posted a photo where he is seen posing in front of a wall that said Philip Guston. Namjoon also shared a selfie where he was lying down in a park.
J-Hope spent his day in the green parks of Washington DC, next to the Potomac River. SUGA seemed to be just chilling lounging on a comfortable lounge, wearing a hoodie, ahead of the big day at the White House.
BTS will be attending and speaking at the White House Press Briefing by Karine Jean-Pierre, Press Secretary, on May 31 before the official meeting with US President Joe Biden.
The event, which will be closed to the press, will see the Bangtan Boys talk about anti-Asian hate crimes, racial discrimination, and the importance of diversity with the president. The meeting will take place at the Oval Office.
A White House official said the the seven members of the band would make brief remarks at the beginning of the daily news briefing. The event will wrap up the Asian American, Native Hawaiian, and Pacific Islander (AANHPI) Heritage Month in the US.
Earlier, when a shooting in Atlanta took the lives of four Korean women in March 2021, BTS had conveyed their condolences to the victims' families saying they were deeply saddened and angry.
The K-pop group has also partnered with UNICEF to establish the Love Myself anti-violence campaign. They have also addressed three sessions of the United Nations General Assembly.