Celebrity
BTS To Launch New Show 'BTS Radio: Past & Present' On Apple Music Tracing Journey To Global Superstardom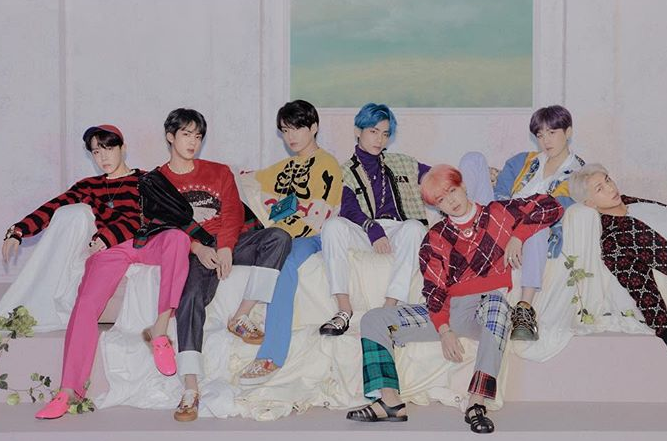 BTS is launching a new weekly limited series on Apple Music 1 on Saturday, May 28. The Kings of K-pop will share their gradual journey to becoming a worldwide sensation on the show BTS Radio: Past & Present.
The upcoming launch of the new show was announced by Apple on Thursday. It will be a limited series with three episodes, which will be broadcast weekly, leading up to the release of "Proof", the new BTS anthology album, on June 10.
The show will see the Grammy Award-nominated South Korean band take listeners on their journey to stardom. The super successful group will share stories and songs with the audience that helped to shape BTS.
Talking about the series, the leader of BTS RM said that the group wanted to use this radio show to celebrate their nine years with the audience and the ARMY worldwide. He added that every episode is dedicated to the fans and that they wanted to tell their story by sharing the specific BTS songs that help in doing so.
The first episode of the radio show will see the Bangtan Boys explaining the beginning of the band, with songs that inspired their style and sound. The second episode, which will be dropped on June 3, will focus on the group picking some of the favorite songs of the ARMY.
The third and final episode, which will be aired on June 10, the same day as "Proof" releases, will show how the K-pop band ultimately achieved fame as a worldwide music sensation.
Meanwhile, the new show's announcement came just a few hours after the White House issued a statement that BTS will join US President JoeBiden at his office on Tuesday, May 31 to discuss hate crimes against Asian-Americans. The septet will also discuss the importance of diversity and inclusion.
May is commemorated as the Asian American and Native Hawaiian/Pacific Islander (AANHPI) Heritage Month in the US. BTS had last traveled to the US in April this year to host the Las Vegas leg of their "Permission To Dance On Stage Concert".
The band has been praised in the past been praised for adding their voice to numerous social movements. Last year in March, they issued a statement on the #StopAsianHate movement, where they posted a letter on Twitter in English and Korean to express their support for the campaign. In 2018, a speech by BTS at the UN headquarters in New York went viral.