Celebrity
All BTS Members Look Breathtakingly Handsome, Magnetic In Newly Released Concept Photos For 'Proof'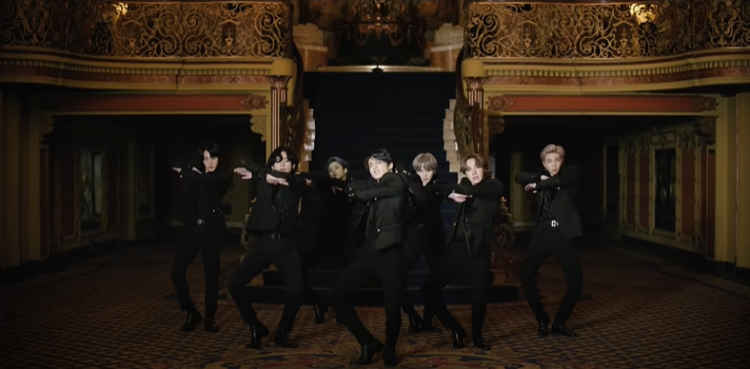 With the release date for BTS's new anthology album "Proof" getting closer, the official Twitter account of the band dropped a new set of teaser photos on May 28 at midnight KST.
All the members look simply jaw-dropping handsome, gorgeous, and absolutely magnetic. The septet, who comprise the band, including V, Jungkook, Jimin, Jin, SUGA, RM, and J-Hope, is seen posing in front of a vault door with bullet marks.
The photos are definitely high impact and will remind the world why the Bangtan Boys are bulletproof, just like the tagline of their new album mentions. All the seven megastars are dressed in all-black ensembles paired with heavy bling jewelry, with each member showing their own take on the attire, by opting from suits and leather jackets to trench coats and oversized jackets.
In addition, to the group photo showing all the members in one frame, the BTS's Twitter account has also dropped individual photos of each member. Each of the photos looks like they have been bathed in blue light, which adds to the mysterious and sleek appeal.
Meanwhile, one of the teaser concept photos has also been used to announce the band's new show, a limited weekly series, which will be premiered on Apple Music on May 28.
There is a lot going on for the worldwide sensations, apart from their promo teaser reveals, as they are set to travel to the US soon, where they will be meeting the US President Joe Biden to talk about crimes against Asian-Americans at the White House. The event will take place on May 31, the last day of the AANHPI Heritage Month, which May is commemorated in the US.
BigHit Music had also revealed three of the BTS songs, which are fan favorites, are going to be remixed by record producer Benny Blanco. The songs include "Blood Sweat And Tears", "Fake Love", and "Life Goes On".
The producer recently shared some of the behind-the-scenes processes of him remixing the tracks through his Instagram Story. Blanco also explained that the team of BTS reached out to him for the opportunity, which left him in shock as he is the biggest fan of the band.
Blanco was also asked by the K-pop band's team to make a video of his creative process. The remix by the producer comes ahead of the Kings of K-pop's scheduled launch of its much-awaited anthology album, in celebration of BTS's ninth anniversary this year.