Celebrity
French Influencer Shoulder Bumped K-Pop Idol And Actress IU At 2022 Cannes Film Festival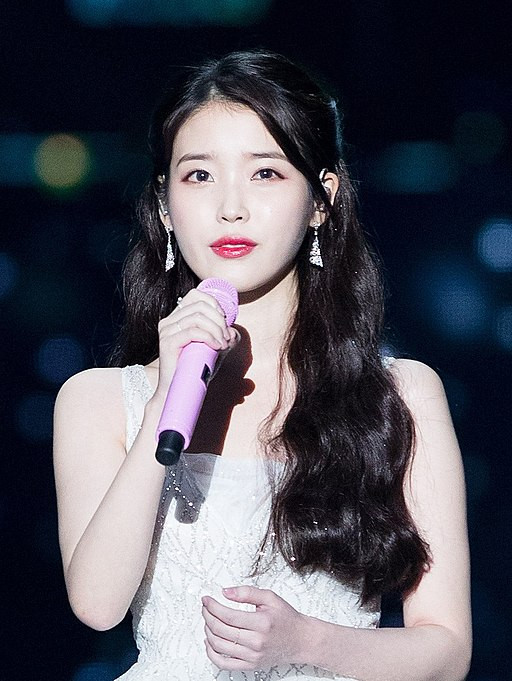 A video clip has recently gone viral, where K-pop idol and actress IU was seen being shoulder bumped by Maria Travel, a French beauty influencer, at the 2022 Cannes Film Festival red carpet.
Fans of the South Korean celebrity were unhappy seeing the beauty influencer shoulder IU and then continue walking as if nothing was the matter. Now Maria Travel has apologized to the Korean star for shouldering her.
The French influencer has apologized to IU and her fans, explaining she had not bumped intentionally into the Korean celebrity. Though fans are not really buying her apology, giving it a racism angle. According to one fan, Travel bumped into a "random Asian girl" on purpose and only apologized after realizing how many fans and followers the latter has.
Another fan said that people from western countries usually apologize right away, but Travel did not even look in IU's direction after bumping into her.
See the video of the incident here.
Meanwhile, IU attended the film festival as a cast member for the movie "Broker," which had its world premiere at the prestigious film festival in France. The beautiful star looked gorgeous in an off-shoulder grey-gray gown from the "Provocation of New Colors" collection by Korean designer Choi Jae Hoon.
The actress stylized her look with her hair done in a low bun and a few wisps framing her face. She completed her attire with exquisite diamond jewelry from the French brand Joséphine Aigrette.
IU was accompanied by fellow actors in the movie including Lee Joo Young, Kang Dong Won, and Song Kang Ho.
Director of "Broker" Koreeda Hirokazu also walked the red carpet with them. In fact, it was his eighth appearance at the renowned festival, while actor Song Kang Ho made his seventh appearance.
A 2022 competitor for the Palme d'Or, the film narrates the story of different people who become involved after a baby is left abandoned inside a baby box.
After the official screening of the movie, the audience gave a standing ovation for over 12 minutes, while the director and the cast members took turns one by one to thank everyone.
It was IU's first-ever appearance at the Cannes Film Festival, and she spent time taking photos and greeting fans by signing albums.
Incidentally, IU has left the cast of "Money Game", a blockbuster production due to scheduling conflicts. The role has now been taken up by Chun Woo Hee.