Celebrity
K-Pop Soloist IU Cancels 2022 Concert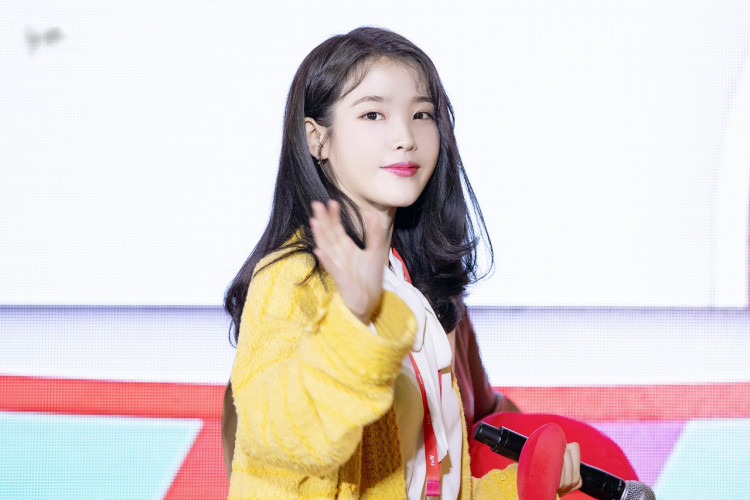 K-pop solo artist IU has canceled the reservation for a venue that she hired in Seoul with the hope of making an announcement for her 2022 concert. Many K-pop comebacks, fan meetings, and concerts have been postponed within the first two months of the year itself due to the Covid-19 pandemic.
IU was preparing her "2022 Concert", which was supposed to happen at the Jamsil Olympic Stadium in South Korea's capital city. A shared social-networking website reportedly checked the Seoul Information Communication Plaza, an information disclosure system in Seoul, and made the confirmation that the singer had canceled the concert that was scheduled for 2022.
The agency in charge, Seoul Sports Facility Management Office, posted an official notice for the cancellation of approval for Jamsil Olympic Stadium's use and refund of usage fees for the same.
The Seoul Sports Facility Management Office stated in an official document that due to unavoidable reasons such as natural disasters, events or games could not be held because using the facilities had become impossible. Moreover, if it is not possible, the whole admission fees and usage fee would be refunded.
An agent from the office of the Seoul Sports Facility Management said that the request for cancellation had come on the behalf of IU and they took care of the administrative procedure.
What can be understood from the basis of all the official documents and subsequent cancellations is that IU was gearing up for her 2022 concert but due to the current severity of the Covid-19 outbreak in Korea, the event has been canceled.
However, no one knew about IU's plans for hosting the 2022 concert, as she had not publicly revealed her plans and hence fans did not know of the concert details.
With this cancellation, it becomes the third consecutive year for the singer to be unable to host an offline concert for her fans. The last time IU met with her fans was during the IU Tour Concert LOVE, POEM in November 2019.
In other news, IU recently shared during an interview with Marie Claire that she was more upbeat about turning 30 years old (Korean age) than when she was in the second half of her 30s because then she used to feel a bit of malaise and lethargy.
Counting down to her 30th birthday in 2022 has made her excited for the first time in ages, the singer revealed. It made her feel good and gave her a sense of confidence.