Celebrity
BLACKPINK's Agency Responds To Rumors Of Member Jennie Dating Kim Taehyung 'V' Of BTS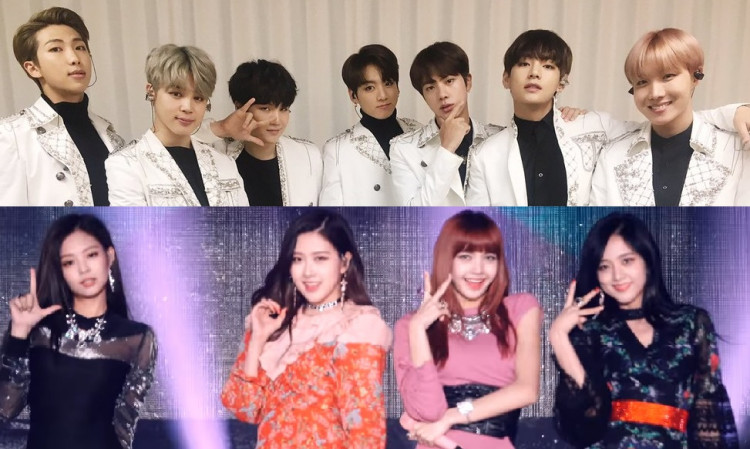 Megastars Kim Taehyung aka V and Jennie of BLACKPINK, members of the two biggest K-pop groups respectively, got embroiled in dating rumors after a leaked photo from unknown sources showed them together.
The photo showed the two mega idols driving together in a car, with V behind the wheels and Jennie in the passenger seat. The picture was reported to be from Jeju Island in South Korea. Taken from a distance, it featured both the super celebrities wearing sunglasses.
According to fans, the photo seemed to have been edited and they questioned its authenticity. They pointed out the similarities between it picture and one from "In The Soop", one of the BTS shows. The photo from "In The Soop" showed V in the driving seat with J-Hope next to him in the passenger seat.
Many fans also were vocal about the fact that such tactics were being used so that HYBE, which is BTS's agency, could squash the ongoing rumor allegation scandal against its newly debuted girls group LE SSERAFIM's member Kim Garam. The rookie singer is taking a temporary hiatus for the time being, and all scheduled promotional band activities will take place without her.
Following the increasing rumors circulating online and creating both a fan and media frenzy online, BLACKPINK's management company YG Entertainment released an official statement saying that they had nothing to say regarding the matter. The agency also stated that they will inform everyone if they have a different response to share. For now HYBE has not released any statement about the same.
Incidentally, it is not the first time that TaeTae and Jennie have been linked together. When the members of BTS made their debut on Instagram with their personal handles, V had taken the internet by storm for following Jennie's Insta account, the only handle that he followed apart from following his bandmates and BTS. However, he soon unfollowed Jennie, but by then it had already made huge news, even leading to a war of words between the ARMY and BLINKs.
Meanwhile, Jennie has previously been rumored to be dating G-Dragon of Bigbang. Though the BLACKPINK singer never responded to her rumored link-up with G-Dragon, reports claimed that the two had separated after it was noticed that G-Dragon had stopped following Jennie from his private Instagram account.
For now, you can see the photos that sparked V and Jennie's dating rumors for yourself here and decide whether it is authentic or edited.