Celebrity
BTS: V Is First Korean Soloist To Chart Song On US Shazam Top 50 Chart With OST 'Christmas Tree'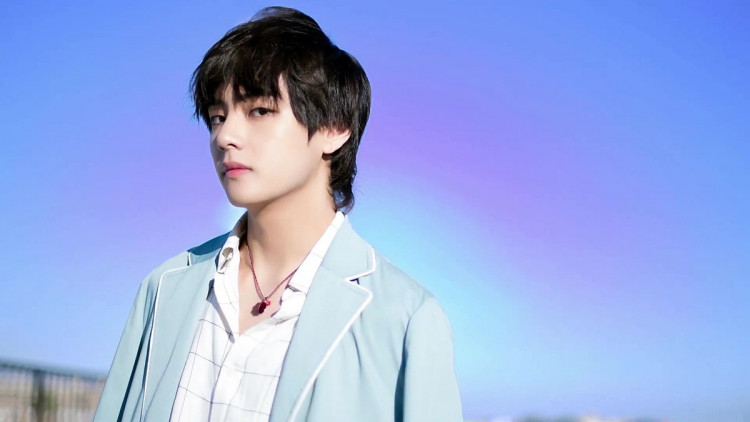 Kim Taehyung's "Christmas Tree" has made an entry on the US Shazam chart's Top 50. The song climbed to No.45 on the Top 50 chart on May 24, thereby ranking as the highest-ranking song in Korean on the Shazam chart.
The feat makes TaeTae the only artist from Korea to chart on Shazam America. Incidentally, the app identifies over 1 billion songs, and its algorithms are used to pick out the most current trends in music.
In addition, V is the first K-pop solo artist and "Christmas Tree" the first Korean OST to chart for 148 days in a row on Shazam.
Meanwhile, Taehyung recently deleted a photo from his personal Instagram account after fellow band member from BTS, Jin teased him as being boyfriend material.
V had posted a photo of himself, enjoying the snow, on a dimly lit street. The megastar put up the caption "Lunar New Year Snow" for the photo. Soon, the "Super Tuna" singer commented on it, saying "boyfriend material.
TaeTae then replied saying not to tease him and that because of Jin's comments his picture was ruined and it looked sadder. Later he went on to add that his dream was to be a boyfriend pic material. After writing a string of flustered comments, V finally deleted the picture.
In other news, American R&B singer and songwriter Giveon conducted a TikTok Live session recently where he talked about meeting the Bangtan Boys and his interaction with V.
The singer disclosed that he had met the K-pop idols twice, once during the Grammy and another time at the 2021 American Music Awards. When he was asked about possible collaborations, Giveon spoke about his cute interaction with TaeTae.
Giveon said that he saw the band at the AMAs when he literally stopped mid-performance to shake Taehyung's hand. At that point, the American singer thought that V is right here and so he shook his hand while knowing that he had to keep on singing the song.
In fact, the interaction between V and Giveon became one of the standout moments of the 2021 AMAs night. Social media went crazy on seeing Giveon stop his performance midway to shake V's hands, who was vibing to the performance in the crowd.