Celebrity
BLACKPINK: Lisa Nearly Left Music Business, Called Mother To Say She Wanted To Quit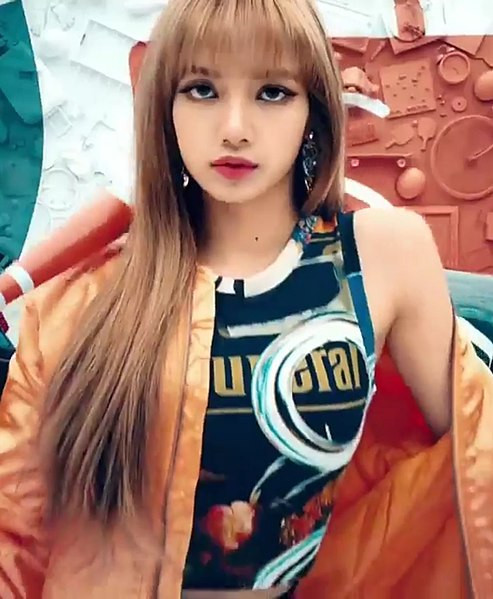 In a new interview with the world-famous, prestigious magazine Rolling Stone, super popular K-pop girl group BLACKPINK's Lisa said that she used to think about quitting the music business altogether before the band found success.
Lisa, whose real name is Lalisa Manoban, is the maknae of the group, meaning she is the youngest member. The singer, who is Thai in ethnicity and was born and raised in Thailand, spent five years as a trainee with the management mogul YG Entertainment before the K-pop group released a single.
The now megastar then lived away from her family, in Seoul, after having successfully auditioned for the entertainment company as a teenager in Bangkok. She spent over 12 hours daily singing and practicing dance.
In the Rolling Stone interview, Lisa spoke up about the toll those years took on her and how focused and single-minded the group had to remain to overcome that period.
Lisa, who did not know Korean during those formative years, said the only thing in each of the band members' minds was the word "Debut".
Fellow band member Jennie had been with YG for six years before "Boombayah", Blackpink's debut single was released in 2016. The band's unnie, or oldest member, Jisoo trained for five years with YG.
Australian-born Rosé trained for four years, after she placed fourth during an audition that YG hosted in Sydney. The latter was only 15 years old when she moved from Melbourne to Sydney for the chance to become a K-pop idol.
In addition to the demanding rehearsal schedules, K-pop trainees are under very strict rules. The girls said in the interview that they were not allowed to date, drive a car, or drink.
Furthermore, the trainees are tested every month on their performance skills and styling, however, that does not guarantee that they will ever get a record deal.
Lisa disclosed that she would call her mother, wanting to quit, and her mom would encourage her to hang on for just another year.
Jennie added that they just endured. However, the quartet also mentioned that YG provided them with mental health support. Rosé compared the experience akin to being on "autopilot" for years. She shared that if someone told her to do that again, she could never.
Meanwhile, the Queens of K-pop BLACKPINK has confirmed that their first album since the release of "The Album" their 2020 debut hit, will be released this year.